This webinar is property of United American Capital Corporation, Unicorn Network, Inc., SafeZone, Inc., and may not be recorded, and then distributed to the public. Any transcriptions/translations provided live by the "Power of WE" are not official. Please wait for the official English recap and translations for the complete details presented during any webinar.
Disclaimer: You are always personally responsible for your own actions; nothing contained in this or any webinar is to be constituted as advice for any reason. Do your own due diligence and speak with your own experts before making any decisions, such as those relating to health, finances, taxes, and business, to name a few. Decisions to buy digital Fractional Owner Rights (F.O.R.) need always to be based on the information found on the website only and none of the information shared in any webinar is legally binding to the Company, only content directly on the TwnklEstate website is legally binding.
Topics:
1. Introducing International Gallery of Fine Arts (IGOFA)
2. YEM holder important reminders
Cate:
Welcome everyone to today's webinar! WAAAZZZUUUBBB and thanks everyone for being here. As always, the Founders send their very best wishes to all. Now let's get started as we have a very exciting new venture to share with everyone today!
We are proud to announce a new and very exciting strategic partner: The International Gallery of Fine Arts (IGOFA), a global network of artists, art lovers, art collectors, and art investors.
IGOFA will be our gateway to the fascinating world of paintings, sculptures, installations, and more. And we, the Unicorn Network, are the gateway to blockchain technology and tokenizing art for the International Gallery of Fine Arts.
Mrs. Carola Mueller is the President of IGOFA. She is a business lawyer by profession, but for more than 30 years she has been active in the arts industry on several continents. Beside running her own galleries, her main focus has always been fine arts consulting, where she is a recognized advisor for individuals and also Fortune 500 corporations, when it comes to building and expanding an arts collection.
Under the umbrella of the International Gallery of Fine Arts, which is headquartered in London with partner galleries all over the world, it is her goal to support artists, and to introduce fine arts to a broader audience.
In cooperation with Unicorn Network, it is her goal to introduce the YEM to galleries and artists, and at the same time, offer Tokenized Art to our network and the world. I am proud and honored to welcome Carola as our first very special guest for today's webinar. Hi Carola!
Carola:
Hi Cate, thank you for inviting me and for your introduction! It is a pleasure to speak to the members of Unicorn Network and to share our wonderful project IGOFA with them. My name is Carola Mueller, I think it's easier for you to call me Carol, and I am president of the International Gallery of Fine Arts. We are very excited to work with Unicorn Network in the future, and together with Cate and Dan, we have already developed some exclusive campaigns for you, the Unicorn Network members.
Mike Jochum, our Senior Vice President, who is here on the webinar as well, will introduce you into the fascinating world of fine arts, and he will explain how you, as a Unicorn Network Member, can benefit. Mike, please go ahead!

Mike:
Thanks Carola, and thanks Cate for having us here today. It is a true pleasure to talk to you today and I feel honored that it is my role to introduce the International Gallery of Fine Arts to the Unicorn Network.
At IGOFA, we believe that fine art is more than just some colors on canvas. Fine art is about emotions, it is about telling a story, fine art is about sharing joy, as well as pain and other feelings. There are so many ways to express emotions, for example music, or poetry, but for us at IGOFA, paintings and sculptures are the most powerful ones.
Thus, we are focused on artists who tell stories and who express emotions with their artwork.
In conclusion, IGOFA will never be an outlet for mass products. The International Gallery of Fine Arts is an exclusive retreat for all people who are interested in fine arts:

1. The Art Lover
People like you and me who simply love to enjoy fine arts in museums, galleries, and art exhibitions. IGOFA wants to be your guide by sharing the best-established artists, as well as introducing new talents.
2. The Art Collector
No matter if you are looking for a missing piece to complete your collection or if you want to start a whole new collection, we are the right partner to talk with.
3. The Art Investor
As an investor, you should invest in the most beautiful assets: fine arts. With our guidance, you will find art pieces with the highest potential.
4. The Artist
If you are an artist and you believe that your artwork should be showcased to the world, simply contact us and our team of experts will follow up with you.
Now, what is in it for you as a Unicorn Network member?
First, and most importantly, we will set up two campaigns at We Share Success for you. If you invite an artist, and this artist is accepted by IGOFA, you will earn commissions and bonuses from every artwork sale for this artist. And if you invite an art lover, and they buy a piece of art at one of our online auctions, you will receive a commission as well.
But there is more…
From now on, at every online auction, there will be at least one piece of art available for YEM. Our next auction starts on April 16, 2021 (in 3 weeks' time from now). This could be the day when you start your personal arts collection paid for with YEM.
And there is even more! Cate will tell you more about the ART Token and about Tokenized Art.
Thank you very much for listening. I hope you enjoyed it, it was a pleasure for me. Please, check out our website at www.igofa.art and do not forget to invite artists, as well as art lovers to your network. Once again, April 16th, is the day of our next auction which will include fine arts exclusively for YEM.
Thank you very much and Cate, please take over!
Cate:
Thank you so much Carola and Mike, it is my pleasure to share this IGOFA information with everyone today!
This really is so exciting.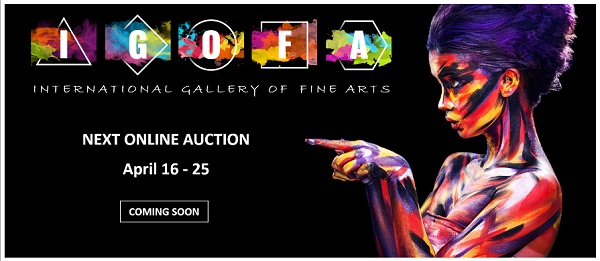 As Mike mentioned, the next auction coming up will start on April 16th and will run through to April 25th.
There is even more! With this auction, you will be able to purchase at least one item directly with YEM. This is amazing, as many of us here are YEM holders, you'll understand this is yet another way that YEM is truly becoming Your Everyday Money!
So, on each auction we will have auction winners who will be able to purchase items completely with YEM, but also, there will be other items being auctioned, which of course, will be paid with fiat currency.
There will be more information about this upcoming auction, as we get closer to the auction date.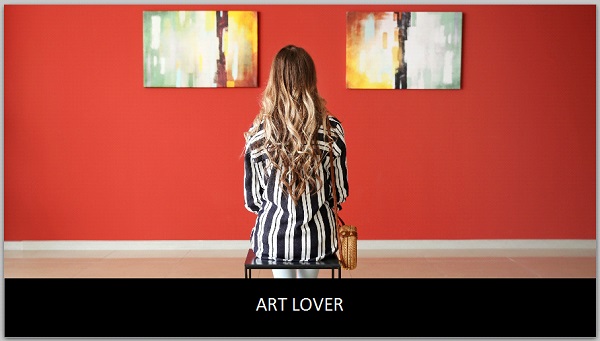 The Art Lover:
Mike mentioned some very specific areas that IGOFA will be focusing on, and the first one is the Art Lover.
IGOFA will have a variety of different fine arts. Carola and Mike mentioned there could be paintings, sculptures, installations, in fact, all kinds of beautiful fine art pieces. Every art lover will be able to appreciate the collection of fine art that will be presented and made available through IGOFA.
Art lovers will certainly have something really interesting now to check out with IGOFA.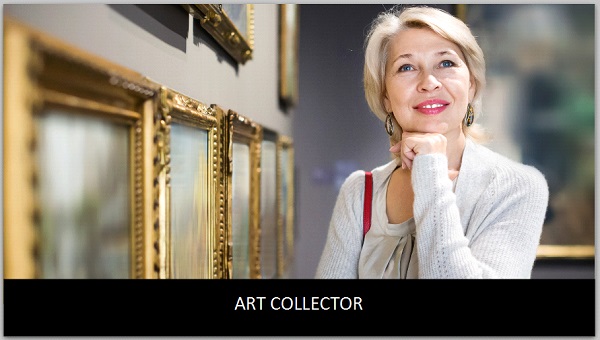 The Art Collector:
Maybe you are collecting art for personal or corporate reasons, or maybe you are planning to start a collection… either way IGOFA is the perfect place for you.
The very first piece of your future art collection will almost certainly be one of the most memorable and treasured pieces of your collection!
So perhaps you will find that special first piece with IGOFA, or at least, one to add to your art collection; this is so very, very exciting!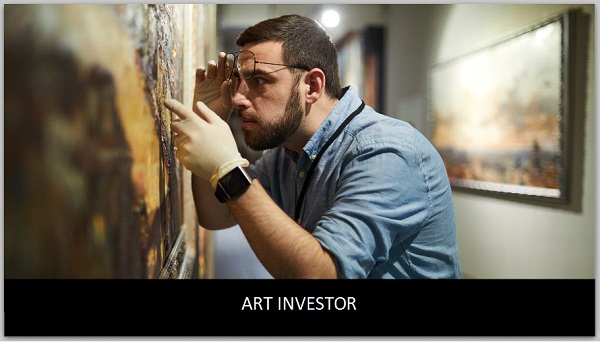 The Art Investor:
If you are looking for a beautiful piece of art that will appreciate over time, and will bring you a top return on your investment, then IGOFA is the right place to be! With the team of experts at IGOFA, you'll be able to find those beautiful art pieces and be able to see the most reward at the right time. You can rest assured that their skillful knowledge is based on many years of expertise, all of the connections they have built up over time, and of course, the network of galleries they are connected to around the world.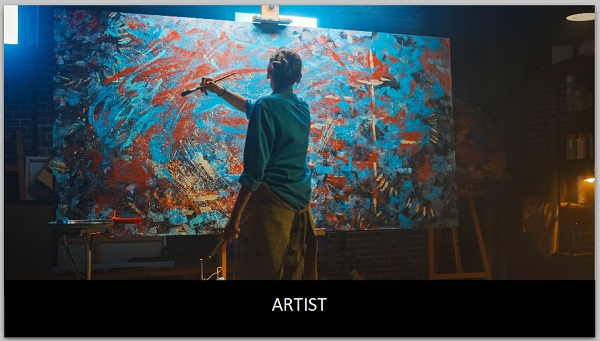 The Artist:
For artists of all varieties, it can be very challenging to become recognized and have their art known around the world.
For the more visually based artists who create paintings, sculptures, installations and other visual things, we can help, with the expert team at IGOFA, to make that much easier. This is especially exciting for everybody else mentioned such as: the art lover, the art collector and the art investor, because IGOFA is a way for everyone to connect with the artists themselves, so between established artists and new and up-and-coming artists, this is amazing, a win-win-win for everybody, which is what we love to bring forward to everyone through Unicorn Network.
The ART token, and Art Tokenization:
Please understand, that first and foremost, these are 2 completely separate things:
1. The ART token: This will represent a steadily growing collection of artworks and the VALUE of the ART token will depend on the VALUE of the art within that collection.
Now, this is super exciting to work with the team at IGOFA, and it is also very exciting to be bringing this business to the next level with this ART token!
Keep your eye out, as we will have more information about all of these amazing things that we are talking about today, step by step, for everyone.
This webinar is only an introduction to IGOFA today, and for sure, you will have many questions; they will be answered step by step as the information comes out. For now, understand that the ART token will bring and represent a steady collection of fine art.
You may have already seen at Likquid.com under the Asset list, there is a Fine Art Token, with the symbol ART. This is where you will be able to participate in that; the final details, as mentioned, will be released step by step. It may start as little as US$1.00 per ART token, and you become a part-owner of the collection that those tokens represent. All the funds collected from purchasing those tokens will be used to buy artwork pieces for the collection.
As a holder of those ART tokens, you will be able to see images of the different pieces of art within that collection. So, keep an eye out for all the exciting information as it becomes available.
2. The Tokenized Art: For those familiar with our Fractional Owner Rights (F.O.R) in TwnklEstate, the tokenized art will work in similar ways, with a few differences. With the tokenized art, just as with F.O.R., you are a fractionalized owner of the art.
Consider this scenario: Someone finds something (like a valuable artwork or such) at a flea market or a tag/garage sale, or you find something in someone's barn or attic, perhaps a deceased estate, maybe a painting all covered in dust, put aside years ago and forgotten about – perhaps similar could happen with IGOFA, that is, beautiful pieces of art found cheaply, and later, sell hugely, like for millions of dollars at auctions. So these sorts of scenarios could be the kind of thing you might find through the tokenized art that will be offered at IGOFA in the future. Essentially, you'd be getting a piece of an artwork that could carry high potential, and the experts at IGOFA will sell that artwork at the right time and then you share in the benefits.
Likewise, potentially there could be the same opportunity if you own 100% of that specific tokenized artwork through this program. It would be your decision where that piece of artwork might reside, while you are waiting for the right time for that piece of art to be sold, if that's what you want to do; or you may want to keep it, it's your choice, since you own 100%.
In most cases, you would own some of a piece of tokenized art, meaning a fractional piece of an artwork, then IGOFA would sell it at the right time capitalizing on the best price, and you would get to share in the benefits. So, as you can see, tokenized art is similar in some cases, as we have it with TwnkEstate's F.O.R. for real estate.
All very exciting; again, more information will be coming out step by step, so keep an eye out for that.
The last thing about all this (coming sooner than later), has to do with the We Share Success (WSS) campaigns, and as was mentioned earlier, there will be two types of campaigns: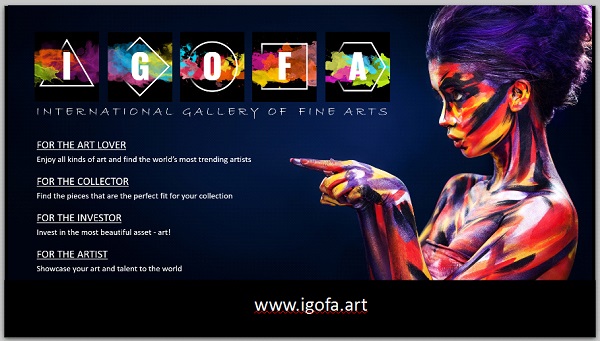 Campaign 1: inviting those who are art collectors, art investors, or simply art lovers who just love art and want to buy art.
Campaign 2: inviting the artists themselves.
These two campaigns will be targeting both of those groups. This is a fantastic way of benefiting from WSS commissions and family bonuses. So, check out your network of people, among your family and friends, look for people who are artists, art lovers, art collectors, and art investors. If you don't know artists or want to connect with more, perhaps visit art galleries or other places in your neighborhood and you can invite artists to submit their works to gain some international exposure or connect with others who also appreciate fine art.
This exciting new venture is all of us together, again, reaching another great milestone.
We are so excited to bring all of this fantastic news to everyone, the quality art is absolutely mind blowing and we are very excited to be sharing all this with you, and we know you will be very excited too with what you will see coming out of IGOFA!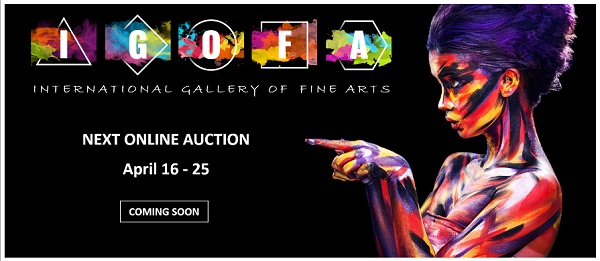 So keep an eye out for all the IGOFA announcements coming out. The next auction starts on April 16th; check out the website (www.igofa.art), it will be updated step by step, so keep checking for more information as things evolve.
One quick reminder before we end this webinar today: As many of us are YEM holders, remember we get to decide who will represent us in the YEM Foundation on the Board of International Directors (BID). If you haven't voted yet, head over to yemfoundation.org; read up on the candidates' statements who are up for election. On WazzUb, under the YEM Foundation area, there is a section where you can ask questions of the candidates, as well, they can respond in the same area. So, check out the questions asked and their replies, ask your own, and go from there. March 30th is the final day for voting; on March 31st, winning candidates will be announced.
As a YEM holder, this is a responsibility and a right, so check out the info and participate in voting for your YEM Foundation BID representatives. We should all take it seriously because this board is very important to all YEM holders and will benefit each and every one of us.
Thank you to everyone for being here today, all the best, and we will see you next time, WAAAZZZUUUBBB and bye-bye!
With your success in mind,
Cate Kozikowski, Carola Mueller, Mike Jochum, and
Your WAZZUB Support Team
***
Additional Info from Support:
Need help? Use the handy SUPPORT hexagon in the SafeZone.
For all Unicorn Network Webinar info:
Log in to read recaps and register for webinars here: https://www.safe.zone (WEBINARS hexagon)
For all Rainbow Currency Webinar info:
Read recaps and register for webinars here:
https://www.rainbowcurrency.com (WEBINAR RECAPS button from menu)
Remember to check out the SafeZone Radio Show too at a NEW TIME!
Airing live every Thursday from 11a.m.-12 p.m. USA Pacific Time. Listen live and check out past show recordings at: https://www.safe.zone (RADIO SHOWS hexagon)
***
Please note effective March 20, 2019 Unicorn Network is updating its social media policy. Member updates will be posted in WazzUb.com under the NEWS area, please check there for member updates. External social media pages and groups will be closing step by step. We will post further updates as available. Thank you.
***
Unicorn Network Third Party Social Media Disclaimer;
The Unicorn Network uses third party websites and applications for marketing, and will often ask members to voluntarily interact with these services in order to increase reach of our postings. However, unless specifically stated, the Unicorn Network does not vouch for the safety or security of these services, and the member is advised that they use these services with the understanding that any issues which may arise from their usage are not the responsibility of the Unicorn Network.
***
** Reminder for all members: ** We have a strict anti-spam policy. Please be professional when sharing links for any of our offers. It has been noticed that some members have been posting their links on other people and group's Facebook pages. ** This is spamming!!! ** You should not post your links on anybody else's pages or in groups unless it is a page or group specifically set up for sharing business opportunities. You should not post your links on the timeline of any other person in any Social site unless they have given you permission to do so. Please be respectful and professional. Thank You.
***
Member Invitation guidelines
***Dear Members,
Our Rainbow Currency is a very exciting opportunity for all members and for the future of commerce and financial transactions.
We know everyone is super excited and very eager and innovative in promoting our Rainbow Currency and this once-in-a-lifetime occurrence.
As always we want to be mindful of the reputation of the company and of course yourself when promoting. A few things to be mindful of:
A. Whenever translating any information, brand names must be in English. Rainbow Currency, Twnkl, Glitter, Rainbow, SafeZone, etc., must be in English.
B. Always give accurate information using company pages as a guideline for information. Don't mislead by making wild claims or by changing the meaning of anything. If you are not sure what something means, please clarify.
C. Be sure to comply with local and International anti-spam regulations regarding emails. If using mailings you should be sure that those you are sending emails to are opted-in to receive emails. If you are emailing friends/family be sure to respect their wishes if they ask you not to send them offers.
D. Never use our Mailaxy for any marketing mailings. It is intended to be used for personal use only. Accounts may be closed if we get blacklisted due to members using Mailaxy for marketing and marked as spam.
E. In Social Media such as Facebook, Twitter, etc., always follow their terms of use.
*Never post your links or promotions on the profile page of any other member. If you post on your own profile those who follow you will see it if they follow your posts.
*Never reply to someone else's post or comment with links or promotions.
*If you belong to groups that allow you to post marketing, and there are many, be sure to follow their rules and don't flood them with constant posts. Watch to see what others do as a group. If there are several hundreds or thousands of active people in that group and there is only one person posting the same thing every 5 minutes or every hour don't do the same thing just because that one person does it. Do what is customary for that group.
F. Don't constantly tag random people on your posts. That function is meant to tag a person who may be in a picture, or tag someone that needs to take attention to that post because it is relevant to them.
G. Don't add people to groups without their permission. This happens to me all the time and it is very annoying. You can send invitations and that gives the person the option to join, ignore, or simply delete your request.
H. Many members have posted marketing material that can be used and shared, graphics and videos that can be shared, and ideas on better marketing practices. Always be mindful to personalize things that you use and be sure to keep information accurate. If you see something that you like that has not been given to share or use, always contact the owner of that material and ask their permission before doing anything with it.
I. If you create your own Pages, Groups, Blogs, etc., be sure you comply with the terms of use of the host. Be sure you comply with our Affiliate Guidelines for Social Media and Internet Activity. You can view them here:
https://drive.google.com/open?id=1Vf4BCQNWKuzCCcaGbF4uWxKe2l0aQfbh
End***
***
Because our websites are hosted on the worldwide web, access may be available in other countries. We are happy to make the content, software, products, and/or services available to people in any country where legal to do so. And while we are not currently aware of any country that bans information of this type, nor specifically the information we provide, we make no representation that materials on the websites are appropriate or legal for use in any locations outside the United States. The laws regarding use of content, software, products, and/or services via the Internet may vary in different countries. If you have access to our websites from a location outside the United States of America, you and you alone are responsible for compliance with all applicable laws of your jurisdiction. Accessing the websites is prohibited from any country where the contents are deemed illegal, or where they are contrary to regulations.
***
Earnings Disclaimer: Every effort has been made to accurately represent our project. Any examples of results are not to be interpreted as a promise or guarantee of earnings. Your level of success in attaining the results claimed on our website depends on the time you devote to the project, on your knowledge and on various marketing skills. Since these factors differ according to individuals, we cannot guarantee any success or specific result. Nor are we responsible for any of your actions. Materials found on our website may contain information that includes or is based upon forward-looking statements. Forward-looking statements give our expectations or forecasts of future events. You can identify these statements by the fact that they do not relate strictly to historical or current facts. They use words such as "anticipate," "estimate," "expect," "project," "intend," "plan," "believe," and other words and terms of similar meaning in connection with a description of potential results or earnings.
Copyright © 2011-2021 United American Capital Corporation, Unicorn Network, Inc., SafeZone, Inc.
All rights reserved.