This webinar is property of United American Capital Corporation, Unicorn Network, Inc., SafeZone, Inc., and may not be recorded, and then distributed to the public. Any transcriptions/translations provided live by the "Power of WE" are not official. Please wait for the official English recap and translations for the complete details presented during any webinar.
Disclaimer: You are always personally responsible for your own actions; nothing contained in this or any webinar is to be constituted as advice for any reason. Do your own due diligence and speak with your own experts before making any decisions, such as those relating to health, finances, taxes, and business, to name a few. Decisions to buy digital Fractional Owner Rights (F.O.R.) need always to be based on the information found on the website only and none of the information shared in any webinar is legally binding to the Company, only content directly on the TwnklEstate website is legally binding.
Topics to be discussed:
1. What's happening in October 2020
2. SafeZone.info updates
3. PRO or NO! Updates
4. Swiss Digital Fund updates
5. Bridge-coin updates
6. Happy Health Center updates
7. TwnklEstate updates
8. TwnklSoccer updates
Waazzzuubbb Unicorn Family!
Today we have some exciting info to share, we'll be talking about what's happening in October 2020! During the month of October you will see a number of updates happening in the SafeZone network.
One of these updates will be happening on the SafeZone.info website that will be going live during October. When the updates are complete and you visit SafeZone.info …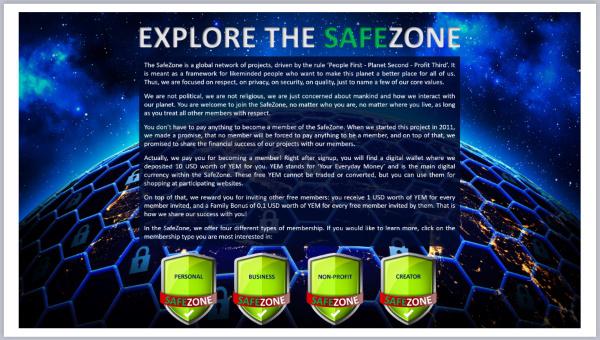 … you'll see info about the SafeZone!
SafeZone.info will be transitioning to a more informational website. This will be a great way that you can share more general information about the SafeZone with other people you invite.
As you can see from the image above, it states:
The SafeZone is a global network of projects, driven by the rule 'People First - Planet Second - Profit Third'. It is meant as a framework for likeminded people who want to make this planet a better place for all of us. Thus, we are focused on respect, on privacy, on security, on quality, just to name a few of our core values.
We are not political, we are not religious, we are just concerned about mankind and how we interact with our planet. You are welcome to join the SafeZone, no matter who you are, no matter where you live, as long as you treat all other members with respect.
You don't have to pay anything to become a member of the SafeZone. When we started this project in 2011, we made a promise, that no member will be forced to pay anything to be a member, and on top of that promise to share the financial success of our projects with our members.
Actually, we pay you for becoming a member! Right after signup, you will find a digital wallet where we deposited 10 USD worth of YEM for you. YEM stands for 'Your Everyday Money' and is the main digital currency within the SafeZone. These free YEM cannot be traded or converted, but you can use them for shopping at participating websites.
On top of that, we reward you for inviting other free members: you receive 1 USD worth of YEM for every member invited, and a Family Bonus of 0.1 USD worth of YEM for every free member invited by them. That is how we share our success with you!
In the SafeZone, we offer four different types of membership. If you would like to learn more, (you'll be able to) click on the membership type you are most interested in:
Some of you might have caught this while reading through the text, so everyone should take note of a couple important things here...
1. As we had to keep adjusting the Free YEM amount for the Welcome Bonus as the YEM value continues to rise, we found a better way to keep that updated without having to change things constantly… once these updates go live (remember this is planned for some time in October, it's not live yet), the Welcome Bonus will always be 10 USD worth of Free YEM. So that makes it super easy for everyone, no matter what the value of YEM is once these updates are complete, for a Welcome Bonus you will always get 10 USD worth of Free YEM.
2. We will be offering commissions and Family Bonuses according to our We Share Success rules when you invite others! As these are commissions and Family Bonuses, it will be regular YEM. So, every new member you invite will reward you with 1 USD worth of YEM and you'll receive 0.1 USD (10 cents) worth of YEM as Family Bonuses when other members in your 5 generations invite new members too!
We are still working out the details on the distribution for those who invited others in the past, and we will keep everyone posted when this goes live during October. These commissions and bonuses will definitely apply for all new invites after the updates are live.
So this is a great and super exciting update, especially as a simple solution if you need some small amounts of YEM for YEMCHAIN fees and many other uses of course. The more people you invite, the more commissions and family bonuses you collect!
(Note: As of this recap posting, the Welcome Bonus already has been adjusted to 10 USD worth of Free YEM, and we'll keep everyone posted when the rest of these updates are complete in WazzUb, and on WeShareSuccess in the Campaigns area after log in.)
3. You might have also noted on the SafeZone Shield images at the bottom of the mockup (talking about the 4 membership types), that there are a couple differences from what we have had thus far. We updated the individual membership type to 'Personal' as you will use it personally for yourself. We also updated the Creative membership name to 'Creator" as you are a creator; whether that is music, writing, or video, you are a creator. So that makes things a bit clearer for everyone and brings it all together. You'll be seeing updates happening around the network to synchronize everything with these updates on the memberships also. So that is great.
When these updates go live, you'll be able to sit with people you want to invite, go through things together, and talk about the different membership types. For example, if you were sitting with someone and they wanted to learn more about the Business membership, when you click on the Business SZ Shield, you'll see this page…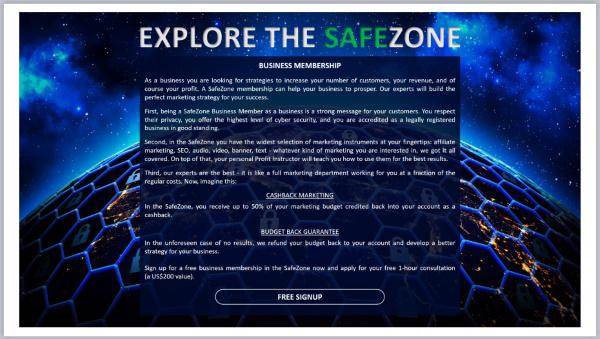 From the image above:
As a business you are looking for strategies to increase your number of customers, your revenue, and of course your profit. A SafeZone membership can help your business to prosper. Our experts will build the perfect marketing strategy for your success.
First, being a SafeZone Business Member as a business is a strong message for your customers. You respect their privacy, you offer the highest level of cyber security, and you are accredited as a legally registered business in good standing.
Second, in the SafeZone you have the widest selection of marketing instruments at your fingertips: affiliate marketing, SEO, audio, video, banner, text — whatever kind of marketing you are interested in, we've got it all covered. On top of that, your personal Profit Instructor will teach you how to use them for the best results.
Third, our experts are the best — it is like a full marketing department working for you at a fraction of the regular costs. Now, imagine this:
CASHBACK MARKETING
In the SafeZone, you receive up to 50% of your marketing budget credited back into your account as a cashback.
BUDGET BACK GUARANTEE
In the unforeseen case of no results, we refund your budget back to your account and develop a better strategy for your business.
Sign up for a free business membership in the SafeZone now and apply for your free 1-hour consultation (a US$200 value).
Note: (This will be possible for interested businesses, once these updates are live)
This is super cool and yes, Cashback Marketing will be back with options specific for businesses and non-profits. As it has been discussed before, Cashback Marketing is updating their business model and will only be available for businesses and non-profits for their marketing/advertising needs going forward. The Budget-Back Guarantee is part of those options that will be available at Cashback Marketing.
So that was just one example of what you'll find on SafeZone.info when these updates go live. (There is another update for our Business Members to be shared later in the webinar too!)
This is fantastic and a great way to share all we have to offer as a first step when you are inviting others. You can sit with them, go through the website and explore more about the SafeZone and the benefits for being a member together. So that is excellent and provides a general place to get more info about what the SafeZone offers before diving into everything.
So keep an eye out for that.
What else is going on around the SafeZone?
If you have seen, we launched PRO or NO! about 2 weeks ago, and wow, it has been absolutely amazing checking out all the statements.
We did a live poll during the webinar asking, "Do you love PRO or NO?" We'll share the results at the end of the recap.
Over the last couple of weeks, we have been completing many updates at PRO or NO! And we have many more things planned to come as well. Today we are going to go through a few things and share some tips so that you benefit the most from your experience with the PRO or NO! platform.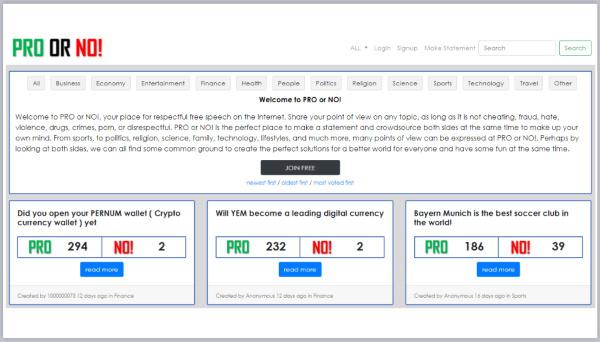 As seen in the image, when you check out PRO or NO! now, you'll see a wide variety of statements on all kinds of topics. Some questions are seriously asked, others are more on the lighter side, and some make you go hmmm… it's all good though, this is what respectful free speech is all about; everyone sharing their different points of view and if you disagree, vote NO and be respectful no matter how you comment.
Speaking of being respectful, there are a few quality standards that we are really focusing on at PRO or NO! that are important for you to know. We have already mentioned many of them through updates posted in WazzUb on the PRO or NO! announcement, and we are putting together some quality guidance info to be posted on the PRO or NO! website as well, in the meantime though it's important that we talk about these points so that you get the most enjoyment and benefits from your activity on PRO or NO!
Making Statements
- Make sure it is an actual statement or question where you can clearly reply that you agree (PRO) or disagree (NO).
It is not necessary that you type … "If you think this way, vote PRO… or if you think that way vote NO." This is fine if you give these options for clarity, but it is not required.
What is most important is that someone can easily decide if they agree with your statement or not.
Here is an example (we're not picking on anyone here, if you wrote this, we're just giving some examples so that everyone can better understand and have the most fun)… This example is one that was posted but did not show live because of these points discussed below; if you are the person who wrote this statement and you want it live, make the adjustments as suggested and it will stay live after it's posted.
HOW EFFECTIVE ARE SANITIZERS IN THE FIGHT AGAINST COVID 19.
A lot is coming up in form of sanitizers as a measure to cub the world economic threat and its related complications. we have already had pileated sanitizers in the market, respective governments have to wake up and react to this effect.
This example brings up a couple things:
1. The question of "how" … this requires someone to give you more than a PRO or NO answer…
This would have been better said as… "Sanitizers are effective in the fight against COVID 19." or "Sanitizers are not effective in the fight against COVID 19." Then people can easily agree (vote PRO) or disagree (vote NO).
2. Another big thing is to check your spelling and make sure your point is clear, because sometimes misspelling one word can make a world of difference in what you actually mean.
3. And this is why it is important to write in your native language respectfully. What do we mean by "respectfully write in your own language?"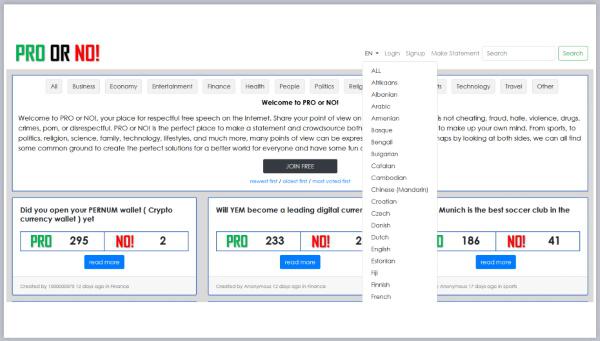 At the top of PRO or NO! there is a language selection (as shown in the image above). If your native language is there, then there you go, select your language, and feel free to make your statements and comments in your native language.
If English is not your native language, but you still want to participate in the English areas, you are free to do so, however, be sure to translate your native language to English in those areas. The same would apply for any other language, even if that is not your native language, simply translate your statement or comments to whatever language area you want to participate in and you're covered.
Here is a quick example…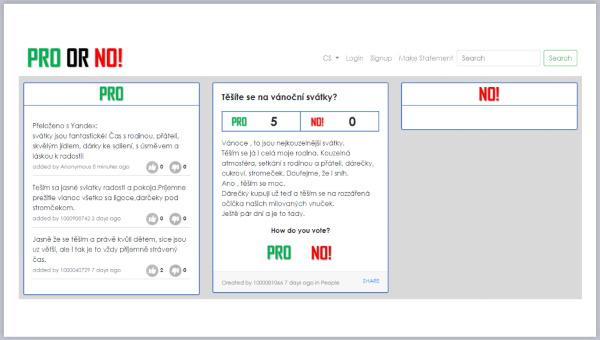 This statement is in Czech (a statement about how do you like the Christmas holiday?), however this commenter on the top left in the image above, noted they translated their statement with Yandex and the statement is in Czech.
So this person obviously doesn't speak Czech, but they translated their comment (which basically states: yes they love the holidays), they posted their comment on this Czech statement and the comment is in Czech. So that is fantastic.
Especially when you do not know the other language, including a short note about how you translated your text, will help others in case of any misunderstandings or poor translation. So this way they will know the comment is translated and from where. We all know how some translation sites are better than others, so info about where you translated can help potentially avoid unwanted misunderstandings.
Now why do we bring up these points about quality?
Well we have been building a great PRO or NO! Team, as well as one feature that was added is a REPORT function, and anyone can report anything on PRO or NO! that does not fit in the quality standards, rules, or terms.
The thing is though, in order to fight fraud, if your statement or comment is reported, any YEM received will be reversed. If your comment or statement is later deemed to be OK after the PRO or NO! Team checks it out, then any rewards would be reinstated at that time.
So if you want to benefit the most, follow the rules, terms, and quality standards.
Just to be clear too, if you excessively report things that do not need reporting, you may face consequences yourself and get banned. So be smart and use the REPORT function appropriately and respectfully.
Here is another important point for everyone.
How do you contact SafeZone Support?
Can you use PRO or NO! to ask Support questions?
No, you cannot use PRO or NO! to ask Support questions; that is why we have a dedicated Support Team and a huge area at WazzUb.com to get the help you need.
The easiest way to contact the Support Team is via the SUPPORT hexagon at Safe.Zone.
And where do you see the replies from the Support Team?
In your PerNum Messenger. Just log in at Pernum.com and click on the Messenger icon to access your messages.
PerNum Messenger is also a great way to send quick messages to your invited members too! Right now you add people to your approved messenger list in WazzUb; on everyone's Profile, just click the name/PerNum to view, and there is an option to add to your Whitelist. We'll have more updates in this area at a later time and keep everyone posted. Updates at PerNum Messenger may not happen in October, that could be at a later time; there are some updates planned to make it smoother for everyone, in the meantime though just do be aware that as explained this is how it is set up currently.
Still this is very cool and we are so excited to see all the activity at PRO or NO! and we love seeing the different points of view being expressed respectfully. Cate mentioned she loved some of the funnier statements posted, they brought a smile and laugh to her day, so thank you for that. Of course, some statements are more on the serious side, which is fantastic too. We love to see everyone posting their statements and comments and enjoying the conversations.
Another thing too, if you did not see, the Alexa website rankings for PROorNO.com have been going through the roof, it's already around the top 400,000 websites in the world and for the website just launching 2 weeks ago, that is really amazing to watch it shoot up. For those who don't know, the lower the number the Alexa ranking is, means the more popular the website is around the world. So having a ranking of around 400,000 after just 2 weeks is great!
Moving on to some other updates… Swiss Digital Asset Management!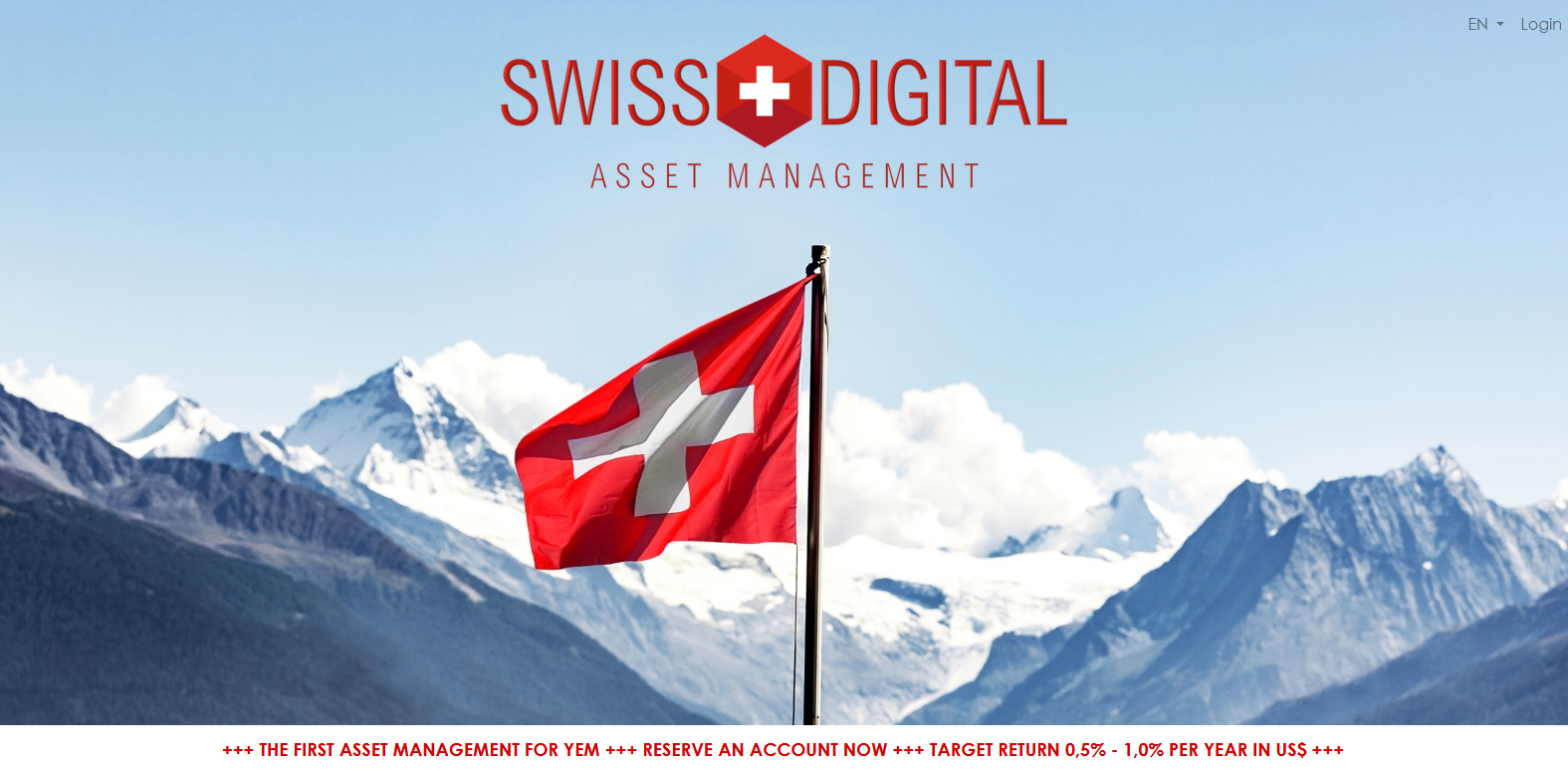 We are happy to share that nearly 1300 account reservations for several billion USD worth of YEM have already been reserved!
There are some important updates on this, so definitely pay attention here.
Because of the popularity, the Swiss Asset Management Team decided to keep the reservations open until October 5, and a special arrangement was made so that everyone who reserved an account was guaranteed a chance to open an account once the full details are released. (As of this recap being posted, this reservation process is now closed.)
We can do that because the Swiss Asset Management company is still in the process of getting this business model confirmed by the Authorities (everything is looking good, they just need some time). And it is definitely your last chance to make an account reservation, because the Swiss Asset Management already confirmed that they won't accept new account applications until the first profits are distributed, which can take 6 to 12 months.
Thus, this is your last chance for quite a long time to make an account reservation. The good news is, that all reservations will have the chance to open an account, so, if you are on the list, you will have the opportunity to open an account after the final offer and contracts have been made available to you.
But we already know that the maximum of YEM per account will be strictly limited, most likely the maximum amount will be between 2 and 5 million YEM per account. It is limited like that so that all reservation holders can have an account. If the limit would be higher, then some reservation holders would not be able to have an account.
Understand, if you made your reservation with a higher amount, that is fine, there is no need to make any adjustment on your reservation; remember no YEM is moving during this reservation process, what is most important is that if you want to participate, be sure to make your reservation before it is closed.
If the program is super successful, then another round could be opened up, but we would need to know some results first, which is why they won't accept new account applications until after the first profits are distributed once this is closed.
Here are some facts for those of you who want to learn more about the potential outcome.
1) The account is in YEM. You will deposit YEM and you will receive YEM if you cancel the account.
2) The monthly fees will be charged in YEM but will be calculated on the US$ value of the YEM at time of deposit. The exact amount can be then found on the blockchain transaction.
3) The YEM of all accounts will be pooled. Thus, every account will receive the same profit over time, of course based on the amount of YEM you deposited.
4) Profit is paid in US$, the first time after 12 months. If there is significant profit earlier (like after 6 months), Swiss Asset Management might decide to distribute profits earlier. After 12 months you can decide if you want to receive profits once per year (accumulated) or monthly (current).
5) You can cancel your account at any time, and you will receive your YEM and accumulated profits, if any, transferred to you within 14 days.
So that is even better than what we initially learned. Of course if you cancel early, there would be fees, the great news is though, if there are any accumulated profits, you would still receive your share of the profits for the amount of time you participated.
6) YEM is paid to your PerNum Wallet, profits are paid to your bank account with any bank fees occurring to be paid by you.
7) There is no guarantee for profits. Thus, due to the monthly account fees, there is a risk of loss. This is why even if there are no profits, you will still pay the monthly fees regardless of outcome.
8) The communicated target ROI is based on the US$ value of the YEM at time of deposit, and it is meant to include the deposit fees and success fees. Here is an example:
You deposit 633,553 YEM. USD value is exactly 1 million based on today's YEM value (at time of webinar).
The monthly fees of 0.04% of the USD value = USD 400 to be paid in YEM at the current rate, to be deducted directly from your asset management account. The higher the value of YEM is, the less YEM you pay for the fees.
So do understand the YEM that is deducted comes out of your initial YEM deposit, however the ROI is calculated based on the USD value at the time of your deposit, so the fees paid do not count against you when it comes to calculating your ROI.
Back to our example, now let us say, the Swiss Asset Management gains 1.25% gross profit. Now they keep 20% of it for their services, which is 0.25%. So, the profit to be paid to you is 1% of 1 million USD = 10,000 USD.
So 400 USD monthly fees add up to 4800 USD in value (these are the fees you pay in YEM from your asset management balance), so 10,000 USD profit minus 4800 USD fees = 5200 USD NET profit = 0.52% of your 1 million USD value deposit, which is within the range of 0.5-1% per year.
So understand when you receive the profits, you will receive the full 10,000 USD to your bank account, so literally this is like your monthly fees refunded plus 5200 USD on top.
We will be informed once the Swiss Asset Management has been confirmed, and we will keep everyone informed when the next steps are ready. You may also receive an email about it, but regardless, we will post updates when we have further updates.
Do understand these conditions talked about today, can still change for whatever reason; this info is provided simply to give you a better understanding of the current info available.
You can check out more at
https://swissdigitalfunds.com/
If you have any questions, remember to read the website, check the Aug 31, 2020 Unicorn Network Webinar recap, and the Support questions topic in WazzUb; info is all linked from the Swiss Digital Funds announcement in WazzUb.
https://world.wazzub.com/viewtopic.php?id=4365
And now… the special bridge-coin!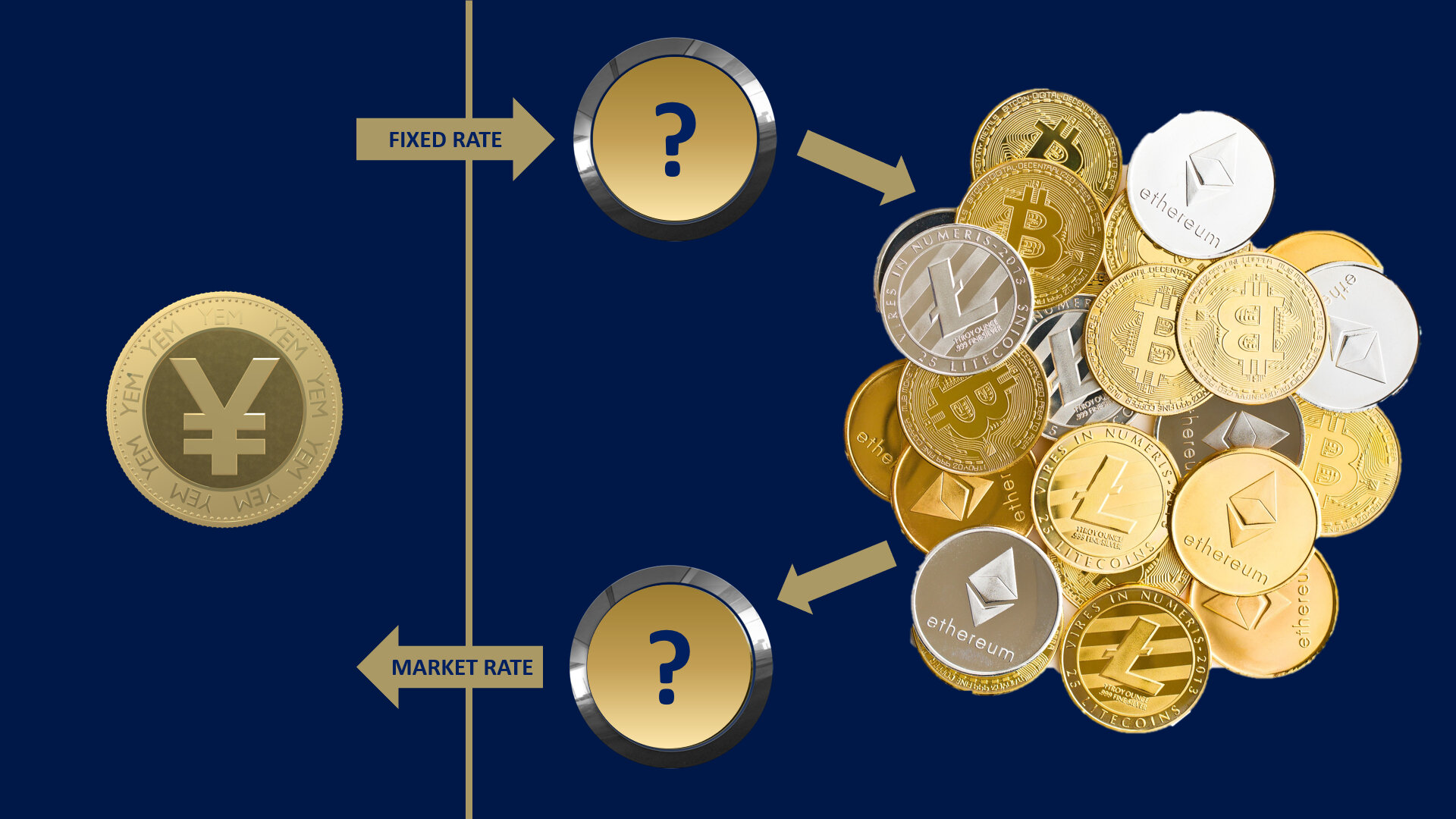 (Note: please be aware there has been some clarity added in this section below about the special bridge-coin from what was said during the webinar.)
In order to ensure that there is enough of this special bridge-coin for those who want to convert YEM into it, there will be a special type of process opening shortly.
The process you know for Swiss Asset Management is similar to the process for the special bridge-coin because we need to know the amount of YEM to be converted and how many members who wish to do so.
For those who wish to be the first to convert YEM into this special bridge-coin, please let us know how many YEM you want to convert. This will be for informational purposes only.
And like with the Swiss Asset management there is no obligation to convert YEM with this information, you are just informing us what you might do. Nothing is booked, no YEM will be moved with this information, this is just to communicate your intentions, so the team can do what they need to do.
Do understand also, there will be some kind of regulation so that the market is not flooded immediately, so even though you might note you want to convert a certain amount, there may be some limitations depending on how many people are also interested to do the same. That can't be known until you note your interest.
Note, there are no limitations when you sell your special bridge-coins to the BTC world, it is about converting YEM into this special bridge-coin; this part we control and is part of what makes YEM special.
The regulations converting YEM into this special bridge-coin might include a maximum amount per member per week or per month. This is there so that those who convert their YEM into this special bridge-coin, when they go to sell it in the BTC world, they have a good value. The team needs to know how much demand there is first before those kinds of decisions can be made. Hence why we have the information process.
Remember the purpose of this special bridge-coin: it is the exit gate if you want to convert your YEM into the BTC world cryptos, and the entry gate if you want to use BTC world cryptos to buy YEM.
And understand once the process officially opens to convert YEM into this special bridge-coin, conversions will happen on a first come-first served basis.
To state your interest, a special poll has been set up at Pernum.com …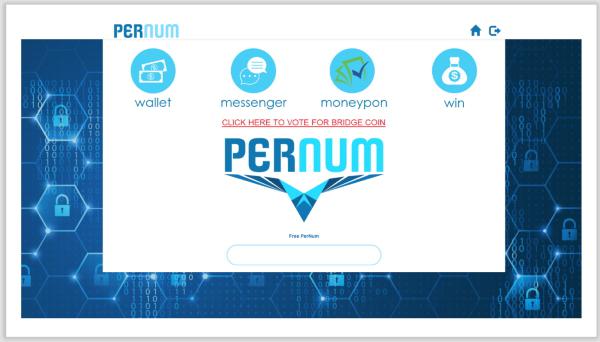 After you log in, you will see it noted at the top "CLICK HERE TO VOTE FOR BRIDGE COIN" and when you click there, you will see the poll page.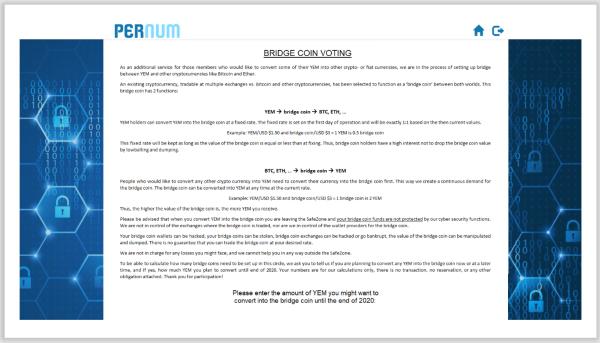 From the image above:
As an additional service for those members who would like to convert some of their YEM into other crypto or fiat currencies, we are in the process of setting up a bridge between YEM and other cryptocurrencies like Bitcoin and Ether.
An existing cryptocurrency, tradable at multiple exchanges vs. Bitcoin and other cryptocurrencies, has been selected to function as a 'bridge coin' between both worlds. This bridge coin has 2 functions:
YEM -> bridge coin -> BTC, ETH, …
YEM holders can convert YEM into the bridge coin at a fixed rate. The fixed rate is set on the first day of operation and will be exactly 1:1 based on the then current values.
Example: YEM/USD $1.50 and bridge coin/USD $3 = 1 YEM is 0.5 bridge coin
This fixed rate will be kept as long as the value of the bridge coin is equal to or less than the fixed rate. Thus, bridge coin holders have a high interest not to drop the bridge coin value by lowballing and dumping.
BTC, ETH, … -> bridge coin -> YEM
People who would like to convert any other cryptocurrency into YEM need to convert their currency into the bridge coin first. This way we create a continuous demand for the bridge coin. The bridge coin can be converted into YEM at any time at the current rate.
Example: YEM/USD $1.50 and bridge coin/USD $3 = 1 bridge coin is 2 YEM
Thus, the higher the value of the bridge coin is, the more YEM you receive.
Please be advised that when you convert YEM into the bridge coin you are leaving the SafeZone and your bridge coin funds are not protected by our cyber security functions. We are not in control of the exchanges where the bridge coin is traded, nor are we in control of the wallet providers for the bridge coin.
Your bridge coin wallets can be hacked, your bridge coins can be stolen, bridge coin exchanges can be hacked or go bankrupt, the value of the bridge coin can be manipulated and dumped. There is no guarantee that you can trade the bridge coin at your desired rate.
We are not in charge for any losses you might face, and we cannot help you in any way outside the SafeZone.
To be able to calculate how many bridge coins need to be set up in this circle, we ask you to tell us if you are planning to convert any YEM into the bridge coin now or at a later time, and if yes, how much YEM you plan to convert until end of 2020. Your numbers are for our calculations only, there is no transaction, no reservation, or any other obligation attached. Thank you for your participation!
Please enter the amount of YEM you might want to convert into the bridge coin until end of 2020:
So the question being asked is… how much YEM do you plan to convert to the special bridge-coin in 2020? That is what you are voting on and making your intentions known about with this poll.
So think about what you want to do if you want to convert YEM into this special bridge-coin. The poll will remain open for a period of time and we will keep everyone posted when it will be closing. Rest assured there will be enough time for this recap to be translated and everyone can read the info before the poll closes, so there is time for everyone to note their interest.
Visit Pernum.com to vote in the poll and note your interest:
And now for some more exciting updates… Happy Health Centers!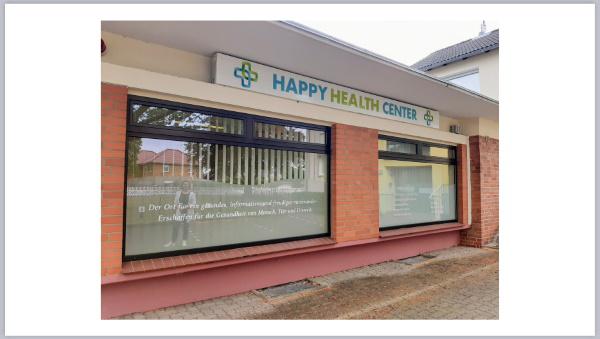 Talking about more exciting things happening in October, October 25 is when our first Happy Health Center will open in Germany! Everything is prepared, the authorities have licensed it.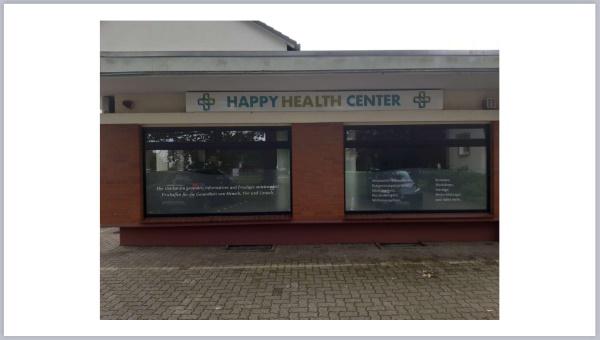 The company Happy Health was able to rent this office for YEM. So that is fantastic! Everyday there are more and more examples of how YEM is Your Everyday Money. There will be at least 10 service providers working with the Happy Health Center…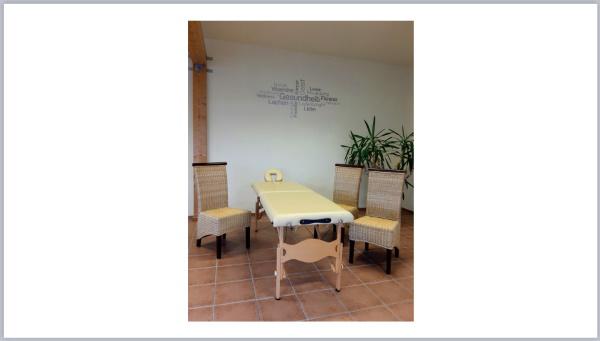 …from massage therapy, to sports classes…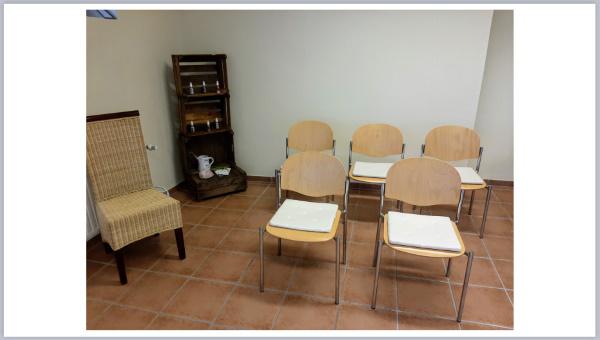 …personal training, meditation, readings, and much more!
Every service can be fully paid in YEM. And of course, those who don't have YEM, they can pay in EUR. Only 1.1+ million YEM holders out of 8 billion people have YEM, so the vast majority of people visiting this Happy Health Center will pay in EUR.
Now additionally there will be a business sharing model, which could be a business opportunity for those who are interested in health and would like to run a Happy Health Center in their local area. This is fantastic!
Now we already have some people who are interested in various things related to health and contacted us previously, so now that we have more info, we will be following up with them more; so if you sent us an email previously, please keep an eye out for a message from the team. And for anyone else who is interested, definitely we'll be posting more updates as available. If you would like to be among the first involved with this, you can send info to the team via email at:
Happyhealth[at]safezone[dot]info
So this is super cool and very exciting to be at this stage. Later on this month we'll be sharing some more details as the time gets closer to the Grand Opening, do keep an eye out for that.
Also happening for businesses in October… we'll have some updates for our Business Members, the PerNumPay App for businesses will be released. It is going through some updates at the moment. If you are currently using it, the current version works fine, everything is good, we are adding some additional functionality and updates to make it even better. That's fantastic and it will be updated later this month.
Some more updates for you, on TwnklEstate. If you previously made a reservation on the property in Uganda, the Smart Contract has been canceled and refunded. Due to the global pandemic, the bank canceled and due to travel restrictions and other challenges, it was not possible to renegotiate at that time, therefore the deal has been canceled and refunded; you'll see the updates in your PerNum Wallet if you were participating.
The good news is that we are still in contact with the property owner, so there is a chance the property will be listed again on TwnklEstate later. It needs more time, there were complications, so it needs additional time to see if a deal can still be reached. We'll keep everyone posted as we have updates.
We are also aware of a number of other Smart Contracts and updates that are needed on the sites TwnklEstate, TwnklShop, and TwnklCars; the team is working on them and we'll have further updates as available, these may be further out than just October, so do be aware of that.
And finally a quick reminder, TwnklSoccer will be back for games on October 10, this is when the games will be played by the soccer clubs… keep an eye out for games posted on TwnklSoccer about a week before. Also do be aware when this next round of games starts for October 10, there are a lot of games in this round, like 20 or so games, so be aware of that so you don't miss to make your predictions in time.
(Games are posted now as of this recap posting, so head over to TwnklSoccer to make your predictions before October 10, 2020.)
And yes, when the prizes from the last TwnklSoccer games are ready to be claimed, we will have an announcement in WazzUb, so keep an eye out for that as well, the team is working on it as quickly as they can.
POLL RESULTS:
We did a live poll during the webinar asking, "Do you love PRO or NO?"
93% of webinar attendees replying voted PRO, they loved PRO or NO!
6% of webinar attendees replying voted NO, they do not like PRO or NO!
Which is totally cool!Now we did determine on PRO or NO! that at least some people think they are comedians, so perhaps some of those 6% are comedians, and perhaps they just don't like it; that is fine too, it's all good. We do not have to agree all of the time. That is the cool thing about what we are doing here and just life in general. We do not have to agree all the time, it's OK to disagree. (Life would be pretty boring if we all agreed all of the time.) That is part of how we find the solutions to our challenges, by figuring out what we disagree with in a respectful way and finding common ground between our differences. So this is totally cool, we are super excited to see everyone enjoying pure conversation on the PRO or NO! website.
So that's the exciting news coming during the month of October 2020. We hope everyone is as excited as we are! Thank you everyone for joining us, Waaazzzuuubbbbb, and all the best everyone!
With your success in mind,
Cate Kozikowski and
Your WAZZUB Support Team
***
Additional Info from Support:
Need help? Use the handy SUPPORT hexagon in the SafeZone.
For all Unicorn Network Webinar info:
Log in to read recaps and register for webinars here: https://www.safe.zone (WEBINARS hexagon)
For all Rainbow Currency Webinar info:
Read recaps and register for webinars here:
https://www.rainbowcurrency.com (WEBINAR RECAPS button from menu)
Remember to check out the SafeZone Radio Show too at a NEW TIME!
Airing live every Thursday from 11a.m.-12 p.m. USA Pacific Time. Listen live and check out past show recordings at: https://www.safe.zone (RADIO SHOWS hexagon)
***
Please note effective March 20, 2019 Unicorn Network is updating its social media policy. Member updates will be posted in WazzUb.com under the NEWS area, please check there for member updates. External social media pages and groups will be closing step by step. We will post further updates as available. Thank you.
***
Unicorn Network Third Party Social Media Disclaimer;
The Unicorn Network uses third party websites and applications for marketing, and will often ask members to voluntarily interact with these services in order to increase reach of our postings. However, unless specifically stated, the Unicorn Network does not vouch for the safety or security of these services, and the member is advised that they use these services with the understanding that any issues which may arise from their usage are not the responsibility of the Unicorn Network.
***
** Reminder for all members: ** We have a strict anti-spam policy. Please be professional when sharing links for any of our offers. It has been noticed that some members have been posting their links on other people and group's Facebook pages. ** This is spamming!!! ** You should not post your links on anybody else's pages or in groups unless it is a page or group specifically set up for sharing business opportunities. You should not post your links on the timeline of any other person in any Social site unless they have given you permission to do so. Please be respectful and professional. Thank You.
***
Member Invitation guidelines
***Dear Members,
Our Rainbow Currency is a very exciting opportunity for all members and for the future of commerce and financial transactions.
We know everyone is super excited and very eager and innovative in promoting our Rainbow Currency and this once-in-a-lifetime occurrence.
As always we want to be mindful of the reputation of the company and of course yourself when promoting. A few things to be mindful of:
A. Whenever translating any information, brand names must be in English. Rainbow Currency, Twnkl, Glitter, Rainbow, SafeZone, etc., must be in English.
B. Always give accurate information using company pages as a guideline for information. Don't mislead by making wild claims or by changing the meaning of anything. If you are not sure what something means, please clarify.
C. Be sure to comply with local and International anti-spam regulations regarding emails. If using mailings you should be sure that those you are sending emails to are opted-in to receive emails. If you are emailing friends/family be sure to respect their wishes if they ask you not to send them offers.
D. Never use our Mailaxy for any marketing mailings. It is intended to be used for personal use only. Accounts may be closed if we get blacklisted due to members using Mailaxy for marketing and marked as spam.
E. In Social Media such as Facebook, Twitter, etc., always follow their terms of use.
*Never post your links or promotions on the profile page of any other member. If you post on your own profile those who follow you will see it if they follow your posts.
*Never reply to someone else's post or comment with links or promotions.
*If you belong to groups that allow you to post marketing, and there are many, be sure to follow their rules and don't flood them with constant posts. Watch to see what others do as a group. If there are several hundreds or thousands of active people in that group and there is only one person posting the same thing every 5 minutes or every hour don't do the same thing just because that one person does it. Do what is customary for that group.
F. Don't constantly tag random people on your posts. That function is meant to tag a person who may be in a picture, or tag someone that needs to take attention to that post because it is relevant to them.
G. Don't add people to groups without their permission. This happens to me all the time and it is very annoying. You can send invitations and that gives the person the option to join, ignore, or simply delete your request.
H. Many members have posted marketing material that can be used and shared, graphics and videos that can be shared, and ideas on better marketing practices. Always be mindful to personalize things that you use and be sure to keep information accurate. If you see something that you like that has not been given to share or use, always contact the owner of that material and ask their permission before doing anything with it.
I. If you create your own Pages, Groups, Blogs, etc., be sure you comply with the terms of use of the host. Be sure you comply with our Affiliate Guidelines for Social Media and Internet Activity. You can view them here:
https://drive.google.com/open?id=1Vf4BCQNWKuzCCcaGbF4uWxKe2l0aQfbh
End***
***
Because our websites are hosted on the worldwide web, access may be available in other countries. We are happy to make the content, software, products, and/or services available to people in any country where legal to do so. And while we are not currently aware of any country that bans information of this type, nor specifically the information we provide, we make no representation that materials on the websites are appropriate or legal for use in any locations outside the United States. The laws regarding use of content, software, products, and/or services via the Internet may vary in different countries. If you have access to our websites from a location outside the United States of America, you and you alone are responsible for compliance with all applicable laws of your jurisdiction. Accessing the websites is prohibited from any country where the contents are deemed illegal, or where they are contrary to regulations.
***
Earnings Disclaimer: Every effort has been made to accurately represent our project. Any examples of results are not to be interpreted as a promise or guarantee of earnings. Your level of success in attaining the results claimed on our website depends on the time you devote to the project, on your knowledge and on various marketing skills. Since these factors differ according to individuals, we cannot guarantee any success or specific result. Nor are we responsible for any of your actions. Materials found on our website may contain information that includes or is based upon forward-looking statements. Forward-looking statements give our expectations or forecasts of future events. You can identify these statements by the fact that they do not relate strictly to historical or current facts. They use words such as "anticipate," "estimate," "expect," "project," "intend," "plan," "believe," and other words and terms of similar meaning in connection with a description of potential results or earnings.
Copyright © 2011-2020 United American Capital Corporation, Unicorn Network, Inc., SafeZone, Inc.
All rights reserved.