This webinar is property of United American Capital Corporation, Unicorn Network, Inc., SafeZone, Inc., and may not be recorded, and then distributed to the public. Any transcriptions/translations provided live by the "Power of WE" are not official. Please wait for the official English recap and translations for the complete details presented during any webinar.
Disclaimer: You are always personally responsible for your own actions; nothing contained in this or any webinar is to be constituted as advice for any reason. Do your own due diligence and speak with your own experts before making any decisions, such as those relating to health, finances, taxes, and business, to name a few. Decisions to buy digital Fractional Owner Rights (F.O.R.) need always to be based on the information found on the website only and none of the information shared in any webinar is legally binding to the Company, only content directly on the TwnklEstate website is legally binding.
Topics to be discussed:
1. SafeZone&Pernum updates
2. SafeZone Pass updates
3. TwnklShop& Wishlist updates
Cate welcomes everyone with a hearty WAZZUB; she thanks everyone for attending today's webinar and hopes we are all safe and well and staying home as everyone in the team is.
The Founders are unable to be with us today, they are doing well however busy, and send their greetings and well wishes to all of us.
There have been a number of little polishes all over the place, so if you go to www.pernum.com...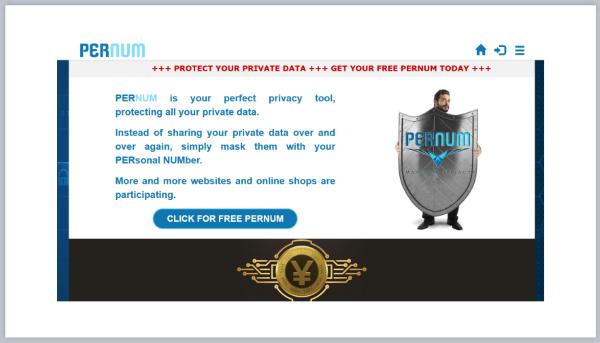 …you can see the following:
Before login, the PerNum landing page is slightly updated, now focusing more on YEM rather than Rainbow Currency or Twnkl, just to keep everything consistent.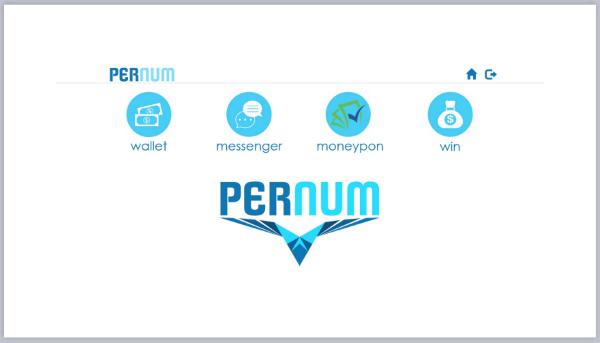 After logging in, there are some changes in the icons; we added the WIN icon (which goes to Prize Mania, a page definitely worth visiting) and the MoneyPon, Messenger and Wallet icons go to the same places as before.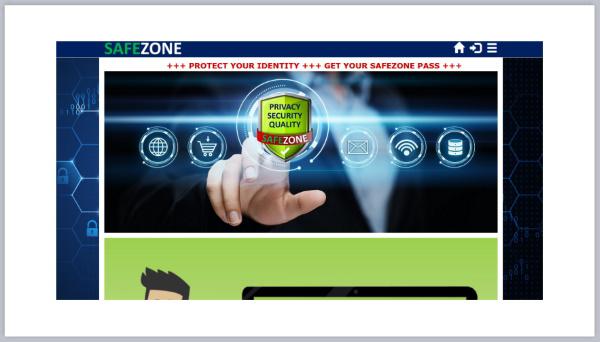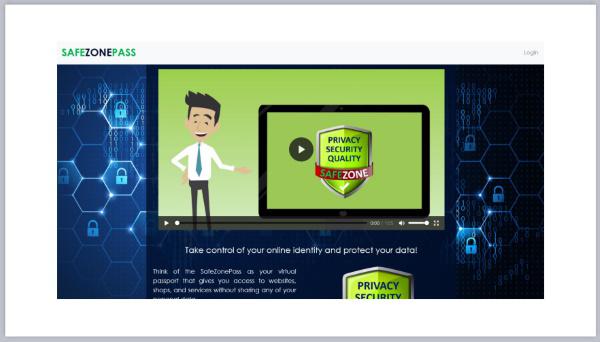 The exciting thing we talked about last time is our SafeZone Pass. This is now live, so you can go after the webinar and check it out. This high-level verification is very important for all the business we are working on, so having this bank-level verification process set up is crucial for us being able to move forward in a smooth fashion.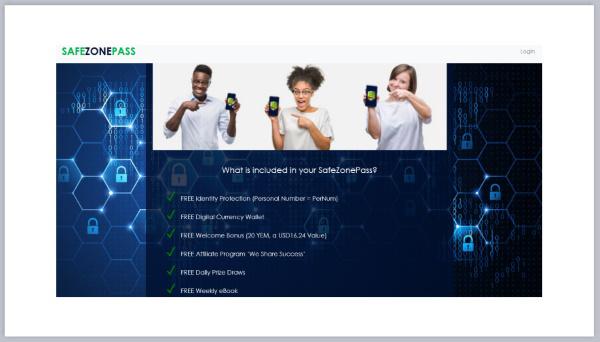 All of us who are already members right now, have by default the FREE SafeZonePass which includes:
FREE Identity Protection (Personal Number = PerNum)

FREE Digital Currency Wallet

(Pernum.com)

FREE Welcome Bonus (since April 1

, 20

20, has been

adjusted

to 20

free

YEM)

FREE Affiliate Program

(

WeShareSuccess

.com)

FREE Daily Prize Draws

(

PrizeMania

.net)

FREE Weekly eBook (

EEBOOX.com

)

Shopping opportunities

, included

for members who have the

required

coins

, like

TSHC

for TwnklShop and

free or regular YEM

for sites like EEBOOX.
The verification is optional, but required when you want to cash out affiliate commissions fromWe Share Success, or you want to take part in international transactions like MoneyPon and TwnklBuy.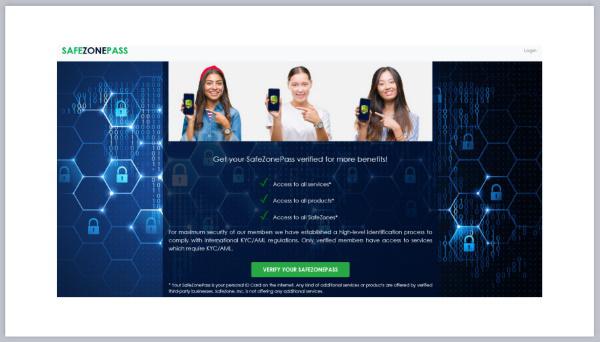 This Verification process is opened in a type of beta-testing mode right now, so you can do the verification; however, as influence is one of our core values, a forum has been set up in WazzUb where you can provide feedback with comments, letting the team know if things are running smoothly or if there are challenges that need fixing.
Verification is completely optional. If for whatever reason you are not ready or willing to do it, you can do all kinds of things with your Free SafeZone Pass. The only time you will have to verify your account is if/when you wish to do financial transactions: when you are sending funds, or if you want to cash out. So anything related to moving money (fiat or crypto) is connected to verifying your account prior to that.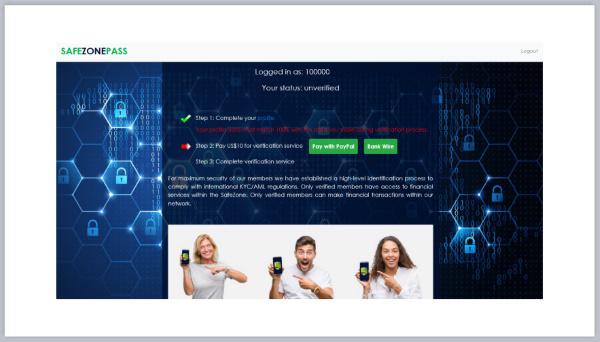 And if bank wire is not the best option for you, there are some good news there too.
After first logging in, you can see that your status is unverified, which means that you have the Free SafeZone Pass. To become verified, you need to complete the following steps:
Step 1: Complete your profile – your profile data must match 100% with the data you share during the verification process.

Step 2: Pay US$10 for verification service. You can now pay with PayPal or Bank Wire; with PayPal you'll be paying through

Silverwood Advisors (a 3rd party partner working with Unicorn Network for verifications and other projects)

and for bank wire, through UAC Holdings. All the details will be there when you click the buttons, but first, make sure that your Profile is correct before you make the payment and complete the verification service.

Step 3: Completing the verification service. For many countries this will be a video process, but for some, an auto identification service, which does not require a video.
If you have any questions, issues or challenges, please post those in our special area for the Verification process in WazzUb.
Based on your feedback, adjustments will be made as needed; as we are in beta-testing mode to make sure everything runs smoothly and accordingly. The team will want to know things such as what browsers you use and other relevant things; please see the post in WazzUb for more details.
Go to www.safezonepass.com and log in to see what it comprises; this is all very exciting.
For additional info specifically about the verification process and to leave your feedback, see the WazzUb post here:
https://world.wazzub.com/viewtopic.php?id=3869
Cate shares another exciting update with us: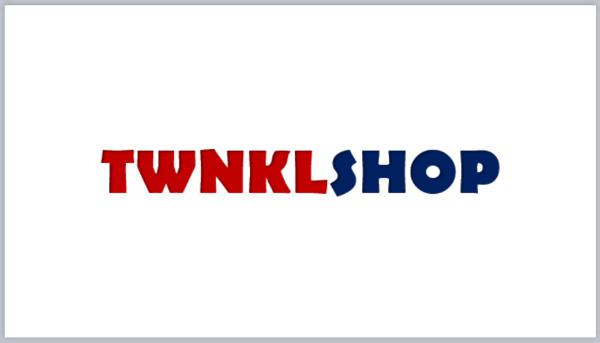 To be able to set up upgrades and changes on the TwnklShop site, the Wishlist has been temporarily closed.
This is because our users have been reporting challenges, and also our Team members that work behind the scenes have reported some challenges. So we take the influence part very seriously, coming from our users and our Team members.
TwnklShop is a unique business model; it is a Power of We member-driven business.
For a product to be listed on TwnklShop, as we know, there are a few steps:
1. It must be suggested by one of you, the members, on the Wishlist.
2. Then that suggestion must be voted on from other members who wish to see that product listed on TwnklShop.
3. Those products that qualify are listed on TwnklShop.
Before a product is listed on TwnklShop the Team verifies the product to make sure it follows the necessary rules in order to be listed.The Team also checks necessary information about the product such as the manufacturer, that the product is available, and that of course, the business selling or manufacturing the product is legitimate and that the brand is genuine. (As always of course do your own due diligence for yourself.)
Changes to TwnklShop& Wishlist:
Do be aware, whatever the changes, TwnklShop will always be a Power of We member-driven business. Everything we do on TwnklShop is quite unique in the SafeZone as all the products are suggested by the members.
Changes to Wishlist:
To make the voting process easier and more streamlined, the team has installed a special Poll (voting) system in the Wishlist.
From now on for all NEW suggestions, you will still see the same area as you've been using to post the suggestion, but the reverse will occur from what you have been doing so far. So, instead of voting on the suggestion first, you will be asked to post relevant comments first, such as, why you like the product, if you (or anyone you know) have had good experiences with the product, or conversely, if you've had a bad experience with the product, and why.
Level 1:
So now, instead of just indicating a single word such as, "Yes" or "Cool" or "Like" or other similar brief comments like you've been currently doing (as a vote), you can now post a comment about whatever you want to say about the product, be it good or bad. But, you need to be showing some activity and giving useful and productive feedback whether it will be specifically about the product, the company, or the manufacturer of the company. Whatever, you need to be showing some activity and making solid constructive comments, good or bad, in the comments' section. (Remember do not post one-word comments.)
Previously, you got an activity bonus (POA) for voting on the suggestions, now, you won't see POA from voting, but instead, you will see it when you post replies on each suggestion, the same as when you are making a comment on any other place in WazzUb. You can post multiple replies on each suggestion as long as they are relevant and make sense.
The team knows when anyone is trying to scam or make one-word posts just to collect free YEM, so don't do this stuff, the team can clearly see what is going on. Anyone who tries to misuse the system, will be discovered and will have to face the consequences, which could be being banned or worse, so be honest, follow the rules and everything will be fine.
Any concerns or questions, ask in the forum or the support team; this is why they are there, to help us with any queries or concerns.
Now, based on the comments that are seen in the suggestions' section, that will be the guiding point for the team to move that specific suggestion to Level 2.
Level 2:
This is where the team goes and checks on the suggested product. Does it meet our rules? Can we get the details on the specific product? Is it still available, if not, is there a good substitute for that product?
So, for all the products that qualify to be listed on TwnklShop, a Poll will be created by the Wishlist Team. You will see the Poll in a separate section of the Wishlist that is specifically for voting. It is very clearly marked; you will see, 'Vote here', and that is where you will vote.
And it is super simple, you just click a button to vote and then click a submit button to cast your vote.
To cast a YES vote, we will click one of 2 options:
first option: "YES"

second option: "YES, I am interested to make a reservation."
(It doesn't matter which "YES" one you choose; if you want to see the product listed on TwnklShop, pick one of the "YES" options. We thought it would be interesting to see feedback on how many people voting were considering reserving the product at the time of voting, so that is why the different "YES" options.)
And then click a submit button to submit your vote.
Or if you do NOT want to vote you can click "Null vote".
That is how we will cast a vote. Super simple, no typing involved, just the click of a couple of buttons and that's all we have to do to participate in the Poll. Be aware you may ONLY VOTE ONE TIME, so make your vote count when you do.
Because our community is growing and we have simplified the voting process, in order for a product to be listed on TwnklShop, it will need 250 "YES" votes through the Poll (both "YES" options count towards this total).
The good news though about this new system, is that because the team is doing the verification of the suggestion before the Poll is created, that means that as soon as a Poll reaches 250, it can be listed on TwnklShop. Now do understand, the actual listing of the product may take a couple of hours or days, depending on the time of day and day of the week when it reaches those 250, and who's available at the time to get that product listed.
The point is though, that the way we have been listing new products on TwnklShop has been once per day, 6 days per week. But, the great thing is that the way we can do it now is if for example, 5 products reach 250 votes each in 1 day, then the team can list all 5 products in that 1 day. Or if there's a couple that reach that number per week, the team can list them a couple of times per week; or even if it takes a month for a product to reach 250 votes, then therewill be a month in between while the votes for that product are reaching that level in the Wishlist.
Cate reminds us that TwnklShop is a member-driven business, so she suggests 3 things we need to do to promote our suggestions, such as:
1. Tell your invited members about the great opportunities at TwnklShop and the Wishlist such as the opportunity to collect Proof of Activity (POA) rewards or even free products.
2. Remember that if you suggest a product and it is listed on TwnklShop, then you will receive the listed product for FREE once the 8-month Smart Contract is executed.Do be aware you need to suggest products that are actually available in your local area, we cannot give you one for free if you cannot buy it normally in your location.
3. You can shop for so many amazing high-end products on TwnklShop with the TwnklShopping Coins (TSHC), so depending on how much you paid for your TSHC, you could be getting the value of a lifetime through the TwnklShop! No matter whether you purchased TSHC recently or a while ago, or even if you are buying TSHC the day you are making a reservation, the price on TwnklShopwill still be a fantastic value, every time. So even if you bought coins today or a long time ago, you'll always get a great value on TwnklShop.
This whole process depends on us, the members, and Cate includes herself, as she too is a member like all of us. So let's have fun with it and activate the Power of We to make our shopping dreams come true!
TwnklShop Clarifications:
There is some good news about the value of your suggested products: For the Wishlist, you need to stick with products that are valued between US$500 and US$25,000.
Now, for the really high-end products, such as high-quality watches, jewelry, and all sorts of other amazing things that cost a lot of money, no problem, we've got it covered. Just like we have done with TwnklCars and the TwnklEstateDream Home service, we will also have a LuxuryShopping service at TwnklShop. That will be where you can set up your own Smart Contracts and you can pick the target value; the Smart Contract will befor 2 to 3 years or something like that, and you will be able to purchase products from US$25,000 to US$250,000! This really is quite awesome, so all of you who would like to own beautiful gemstone necklaces, or luxury watches, and so much more, youwill soon be able to do this on TwnklShop by setting up our own Smart Contracts and make your reservation in TSHC(of course taxes, and shipping are not included and must be paid in fiat currency, as it has been done on our other similar services).
This is not live yet; the TwnklShop team is working hard on it and hopefully it will be opening shortly; Cate is letting us know that this incredible opportunity is in the making.
Differences between the terms 'activated' and 'executed':
Activated = when the YEM value is reached within the given timeframe (value must be reached for 14 consecutive days) on a Smart Contract. After a Smart Contract is activated, then the TwnklShop team will begin negotiations with those specific manufacturers and dealers to fulfill the Smart Contracts.
Executed = once all conditions have been fulfilled, that is when the Smart Contract is executed. With TwnklShop, first the Smart Contract is activated, the team does their negotiations, then there will be some updates where you will know what is the exact product that you would be receiving. At that point you decide that you want that product (and you will have to pay whatever fiat currency fees or delivery, etc. are associated) and your product gets delivered, or you decide that you do not want the product and then you cancel your Smart Contract and get a refund of your TSHC.
So in summary, activated is when the YEM target is met; executed is when everything is done and delivered.
Products already listed on TwnklShop:
For products already listed on TwnklShop, there is still a little bit of delay on marking those specific products that have been activated. Rest assured the team is handling it and working on making the process more automated.
Especially with Covid-19, the Coronavirus, most companies are closed or going through hard times, so in many ways, everything is on hold.
However, this global challenge we are going through right now, is creating an interesting twist; it may make businesses MORE interested in talking with us once the time is right and make them more willing to negotiate and accept YEM, which is part of the whole reason why we are doing this.
Rest assured, Cate says the team is confident and anticipates that all Smart Contracts that are activated will be executed. When the time is right to negotiate, then these businesses will want to talk with us, as we will be bringing their businesses new customers!
So, all these new updates are to help the team, and to help you, the members.
For those members who have previously won items through the Wishlist, first, your proactivity and suggestions are most appreciated, and especially many thanks to those members who have won a lot of things, as they were mainly the only ones making suggestions and getting the votes at the times when their items were listed.
But do be aware, there are a lot of people who also want to win free things through the Wishlist, so if there is a longer time between you winning something if you've already won previously, well that is the way it is; because we want to have as many people as possible to win these free items. And do understand, that partly, it is to attract new members, which creates new traffic, and that's why we offer these products for free and why we set up these various different websites, to generate traffic. This is how business is done, and so, as the Power of We, we all need to get together and enthusiastically go out and share what we have with the Wishlist (in fact, what we have in our whole network), with those that we invite.
You can use the PerNum Messenger option, and there are many other ways to share with everyone what we have. (Remember to check your own PerNum Messenger account periodically to see if you have any messages received.)
Previously, we restricted members to 3 suggestions per person, but with this new voting system and the methods on how we're doing it, if you want to suggest more than 3 items, then that's OK, but do understand, that if you have already won things, then it might be a while before you win again. Lots of members want to win things, but there are only 365 days in a year.
However, now that the voting system is being done differently at TwnklShop, there could be more than 365 products listed in a year; it depends on all of us as members, on our activity. If we want to see more things listed on TwnklShop, then we need to get more people active.
And if you want to reserve things that are more than US$25,000, you just need to wait for the Luxury shopping service to open up very soon.
These updates for TwnklShop will be going live with the recap, so for now the Wishlist is still closed. As soon as the new TwnklShop Wishlist is up and running, we will announce it to everyone, so we need to keep our eyes open for updates in WazzUb.
To summarise, with the new voting rules, each item will need to receive 250 votes to be listed. At this moment in time, we do not have any items that fit the US$25,000 or less criteria with 250 votes already. So, until something reaches that level with the new system, there will be no more new items listed on TwnklShop.
Cate finishes the webinar by wishing us all Happy Health and to stay safe. She thanks everyone for attending, and says goodbye with a big WAAAZZZUUUBBB!
With your success in mind,
Cate Kozikowski and
Your WAZZUB Support Team
***
Additional Info from Support:
Support Reminders:
- In the TwnklShop Wishlist - remember only 1 vote per item per member (only votes in the official poll will count); and no promos with suggestion comments (you can do in your signature only). If you made mistakes in past, clean up your old mess before Admin finds it and other consequences happen (i.e. ban).
- Also note, making one word "yes" or "yem" posts anywhere is not allowed and may cause other consequences (i.e. ban and possibly other legal consequences if done for fraud).
***
Need help? Use the handy SUPPORT hexagon in the SafeZone.
For all Unicorn Network Webinar info:
Log in to read recaps and register for webinars here: https://www.safe.zone (WEBINARS hexagon)
For all Rainbow Currency Webinar info:
Read recaps and register for webinars here:
https://www.rainbowcurrency.com (WEBINAR RECAPS button from menu)
Remember to check out the SafeZone Radio Show too at a NEW TIME!
Airing live every Thursday from 11a.m.-12 p.m. USA Pacific Time. Listen live and check out past show recordings at: https://www.safe.zone (RADIO SHOWS hexagon)
***
Please note effective March 20, 2019 Unicorn Network is updating its social media policy. Member updates will be posted in WazzUb.com under the NEWS area, please check there for member updates. External social media pages and groups will be closing step by step. We will post further updates as available. Thank you.
***
Unicorn Network Third Party Social Media Disclaimer;
The Unicorn Network uses third party websites and applications for marketing, and will often ask members to voluntarily interact with these services in order to increase reach of our postings. However, unless specifically stated, the Unicorn Network does not vouch for the safety or security of these services, and the member is advised that they use these services with the understanding that any issues which may arise from their usage are not the responsibility of the Unicorn Network.
***
** Reminder for all members: ** We have a strict anti-spam policy. Please be professional when sharing links for any of our offers. It has been noticed that some members have been posting their links on other people and group's Facebook pages. ** This is spamming!!! ** You should not post your links on anybody else's pages or in groups unless it is a page or group specifically set up for sharing business opportunities. You should not post your links on the timeline of any other person in any Social site unless they have given you permission to do so. Please be respectful and professional. Thank You.
***
Member Invitation guidelines
***Dear Members,
Our Rainbow Currency is a very exciting opportunity for all members and for the future of commerce and financial transactions.
We know everyone is super excited and very eager and innovative in promoting our Rainbow Currency and this once-in-a-lifetime occurrence.
As always we want to be mindful of the reputation of the company and of course yourself when promoting. A few things to be mindful of:
A. Whenever translating any information, brand names must be in English. Rainbow Currency, Twnkl, Glitter, Rainbow, SafeZone, etc., must be in English.
B. Always give accurate information using company pages as a guideline for information. Don't mislead by making wild claims or by changing the meaning of anything. If you are not sure what something means, please clarify.
C. Be sure to comply with local and International anti-spam regulations regarding emails. If using mailings you should be sure that those you are sending emails to are opted-in to receive emails. If you are emailing friends/family be sure to respect their wishes if they ask you not to send them offers.
D. Never use our Mailaxy for any marketing mailings. It is intended to be used for personal use only. Accounts may be closed if we get blacklisted due to members using Mailaxy for marketing and marked as spam.
E. In Social Media such as Facebook, Twitter, etc., always follow their terms of use.
*Never post your links or promotions on the profile page of any other member. If you post on your own profile those who follow you will see it if they follow your posts.
*Never reply to someone else's post or comment with links or promotions.
*If you belong to groups that allow you to post marketing, and there are many, be sure to follow their rules and don't flood them with constant posts. Watch to see what others do as a group. If there are several hundreds or thousands of active people in that group and there is only one person posting the same thing every 5 minutes or every hour don't do the same thing just because that one person does it. Do what is customary for that group.
F. Don't constantly tag random people on your posts. That function is meant to tag a person who may be in a picture, or tag someone that needs to take attention to that post because it is relevant to them.
G. Don't add people to groups without their permission. This happens to me all the time and it is very annoying. You can send invitations and that gives the person the option to join, ignore, or simply delete your request.
H. Many members have posted marketing material that can be used and shared, graphics and videos that can be shared, and ideas on better marketing practices. Always be mindful to personalize things that you use and be sure to keep information accurate. If you see something that you like that has not been given to share or use, always contact the owner of that material and ask their permission before doing anything with it.
I. If you create your own Pages, Groups, Blogs, etc., be sure you comply with the terms of use of the host. Be sure you comply with our Affiliate Guidelines for Social Media and Internet Activity. You can view them here:
https://drive.google.com/open?id=1Vf4BCQNWKuzCCcaGbF4uWxKe2l0aQfbh
End***
***
Because our websites are hosted on the worldwide web, access may be available in other countries. We are happy to make the content, software, products, and/or services available to people in any country where legal to do so. And while we are not currently aware of any country that bans information of this type, nor specifically the information we provide, we make no representation that materials on the websites are appropriate or legal for use in any locations outside the United States. The laws regarding use of content, software, products, and/or services via the Internet may vary in different countries. If you have access to our websites from a location outside the United States of America, you and you alone are responsible for compliance with all applicable laws of your jurisdiction. Accessing the websites is prohibited from any country where the contents are deemed illegal, or where they are contrary to regulations.
***
Earnings Disclaimer: Every effort has been made to accurately represent our project. Any examples of results are not to be interpreted as a promise or guarantee of earnings. Your level of success in attaining the results claimed on our website depends on the time you devote to the project, on your knowledge and on various marketing skills. Since these factors differ according to individuals, we cannot guarantee any success or specific result. Nor are we responsible for any of your actions. Materials found on our website may contain information that includes or is based upon forward-looking statements. Forward-looking statements give our expectations or forecasts of future events. You can identify these statements by the fact that they do not relate strictly to historical or current facts. They use words such as "anticipate," "estimate," "expect," "project," "intend," "plan," "believe," and other words and terms of similar meaning in connection with a description of potential results or earnings.
Copyright © 2011-2020 United American Capital Corporation, Unicorn Network, Inc., SafeZone, Inc.
All rights reserved.