This webinar is property of United American Capital Corporation, Unicorn Network, Inc., SafeZone, Inc., and may not be recorded, and then distributed to the public. Any transcriptions/translations provided live by the "Power of WE" are not official. Please wait for the official English recap and translations for the complete details presented during any webinar.
Disclaimer: You are always personally responsible for your own actions; nothing contained in this or any webinar is to be constituted as advice for any reason. Do your own due diligence and speak with your own experts before making any decisions, such as those relating to health, finances, taxes, and business, to name a few. Decisions to buy digital Fractional Owner Rights (F.O.R.) need always to be based on the information found on the website only and none of the information shared in any webinar is legally binding to the Company, only content directly on the TwnklEstate website is legally binding.
Topics to be discussed:
1. Introducing YEMCoins
Cate welcomes everyone with a big hello and Waaazzzuuubbb! She thanks everyone for joining her today and says she has some very, very exciting new-development news to share!
Cate explains that as soon as there is some great and important new information to share, they try to do so as quickly as possible, which was why this webinar was announced and held on short notice.
Well, today's exciting news was talked about briefly in the last week's Golden 20's Kick-off webinar – the recap of which, is in progress, but because it was such a very long one, it's taking a bit of extra time, so please be a little more patient.
At the last SafeZone Radio Show (Jan 9), Cate talked about the Webinar's highlights, so we can go into the SafeZone (under RADIO SHOWS hexagon) and listen to that to find out more, and tomorrow (Thursday, Jan 16) will be another show to listen into and find out even more.
However, this exciting information Cate is about to share with us, will be strictly limited!
This is a very important and exciting milestone achieved in our 8th year (this past November) together as the Unicorn Network family; a great step forward in the development and celebration of what we have and can achieve – a combination of our core values, our positive and pro-active mindsets…and the Power of We!
We are now heading in the direction of one of our most exciting developments ever, a huge milestone in one of our many important ones, and we have so much to be very, very proud of together.
What Cate is about to share with us is brand new and incredibly special, and she is very excited about sharing this goal that we have worked towards achieving together.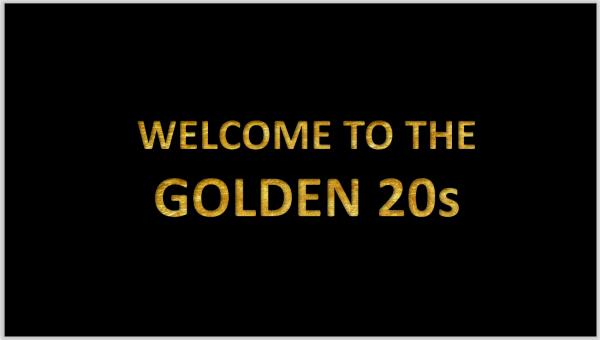 Our theme for this year and also this next decade is the Golden 20's, and even if what we're sharing today is not quite gold, it's still super valuable, and that is….SILVER!
The Silver YEM Coin: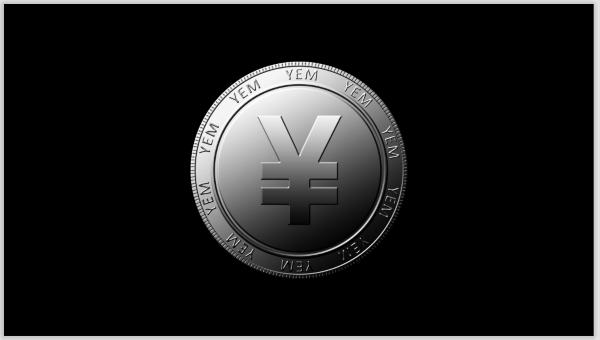 Last week, in the Golden 20's Kick-off Webinar, it was announced that at some time, we would be creating our very own very special limited edition of a Rainbow Currency REAL silver collectible coin, and how we can get our very own special limited edition coin.
Now, these are very, very special coins, because not only are they made from pure silver, but they are also guaranteed through the Rainbow Currency Foundation for 100 YEM each.
Now today, YEM is worth about US$0.38 (38 cents) per YEM. So, that means, right out of the gate, these collectible coins are worth US$38.00 in YEM each! And, as the value of the YEM rises, these collectible coins could be worth a small fortune.
Most importantly, as they are commemorative coins, they will also have a collectible value for collectors since they are only to be released in strictly limited quantities – only 10,000 collectible coins minted per quarter each year, which is actually far less than some other commemorative coins released, making them even more rare right from the start.
The coins' value of 100 YEM, and the year of release, 2020, will be included in the design on each coin when minted.
In addition, the back of each collectible coin for each (2020) quarter will display a special design representing milestone developments and achievements we have achieved together with the Power of We.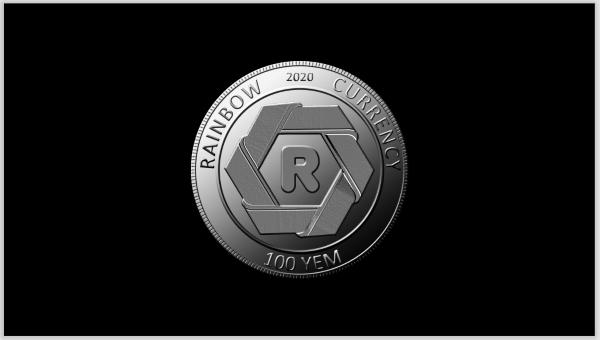 The coin for Q1

's

design

commemorates the YEM, representing our Rainbow Currency coin, and also, the Rainbow Currency Foundation (RCF) to honor all the amazing hard work they have done for our network in promoting and managing Rainbow Currency. As we know, Rainbow Currency

is

managed

and represented

by the RCF, not the Unicorn Network company.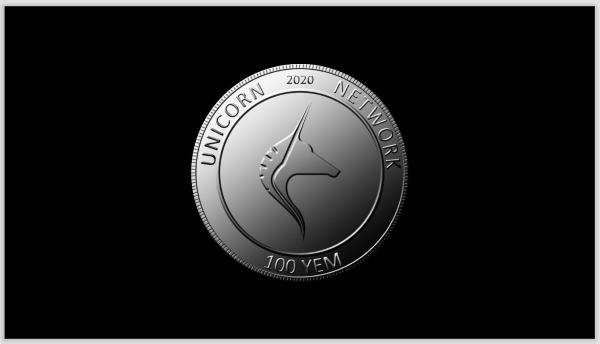 The coin for Q

2's

design

celebrates Unicorn

Networkand our Unicorn Network family, the Power of We

–

without which none of this would be possible

.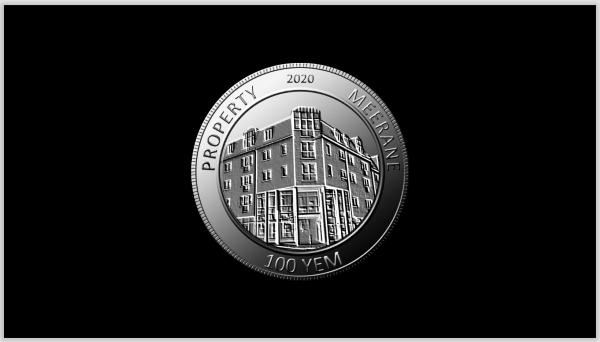 The coin for Q3

's

design

celebrates our first property (an apartment in this building

located in Meerene, Germany

), which was purchased with Rainbow Currency

, making it also the first property to be purchased with ANY cryptocrurrency in Germany

.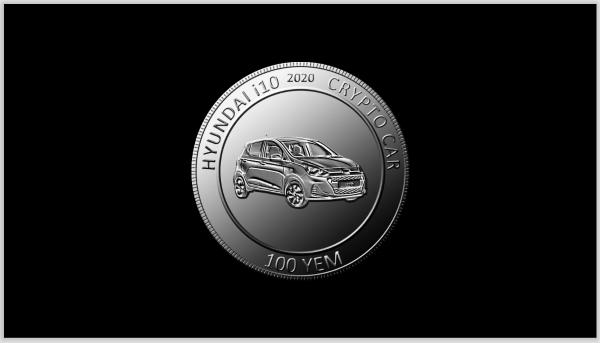 The coin for Q4

's

design

celebrates our very first vehicle, the Hyundai i10 car, purchased with Rainbow Currency on TwnklBids.

Another important milestone to celebrate.
So what is the most exciting news today?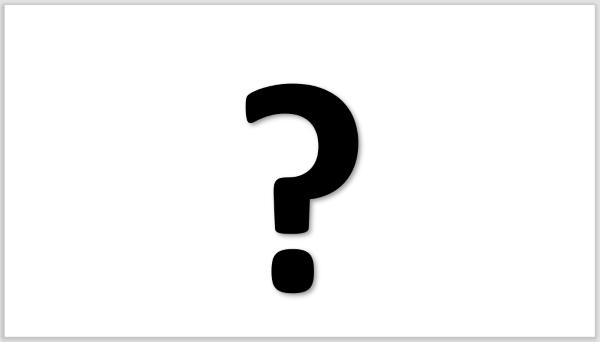 Cate informs us that this plan has become realized, introducing our newest website…
YEMCoins!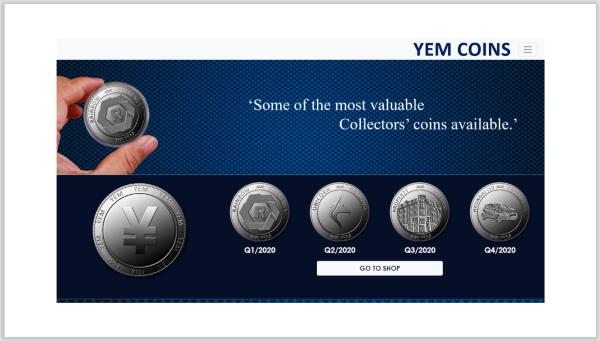 – here we see a GO TO SHOP button where we can make our very special purchases of limited-edition, pure silver collectable coins – more about this in more detail later.
On YEMCoins, we will see images of, "Some of the most valuable Collectors' coins available." These are very special limitededition coins; they are quite unique, not because of the fact that they are pure silver coins, but also because they are tied to a YEM value at the same time. So, we have the value of the coin in YEM, the value of the coin in silver, and also, the collector's value.
It's up to us how we decide to manage our coins – selling them or holding on to them. Cate suggests that she personally would keep a hold of them, and not sell them too early, as in time to come, they could be very valuable.
Collectors are very attracted to and find a lot of value in certain milestone cycles of collectibles within production, for example, this will be our VERY FIRST YEAR of releasing our coins (each year, a new set of coins will be released). And, collectors are very attracted to the time (production year in which coins are minted) and the number order in which they're minted (each coin receives a number beginning with 010001 in the order they are minted, more about this later), the lower the number the better in some cases. Also, collector's coins are considered more valuable WHEN exactly they are minted, for example, the 1st year of production is particularly valuable compared to subsequent years. So, it's important to consider this if interested in acquiring any, so we need to think seriously about this now; our 1st year, and 1stcoin!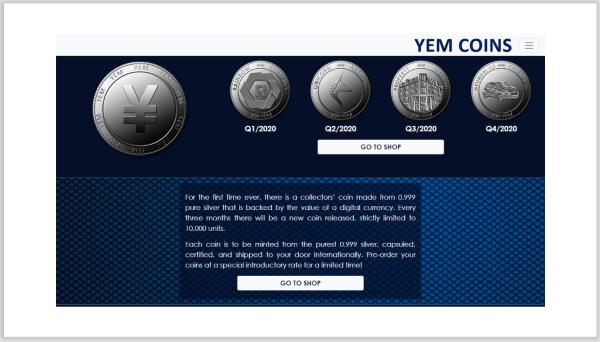 "For the first time ever, there is a collectors' coin made from 0.999 pure silver that is backed by the value of a digital currency. Every three months there will be a new coin released, strictly limited to 10,000 units.
Each coin is to be minted from the purest 0.999 silver, capsuled, certified, and shipped to your door internationally. Pre-order your coins at a special introductory rate for a limited time!"
Capsuled means the coin comes in a special plastic container covering the coins to protect it from dust and handling damage, as for those who are unaware even the oils, dust, and grit on your fingers can mar the finish if handled directly, which can diminish the value of the coin.
There will be a special, pre-order introductory rate for those ordering during this introductory time; the final details as to where these beautiful coins will be minted in the USA (in negotiations now), will be revealed at a later date. In the meantime, you have the opportunity now to secure one (or more) of these strictly limited, collectible pure silver YEMCoins by pre-ordering right away!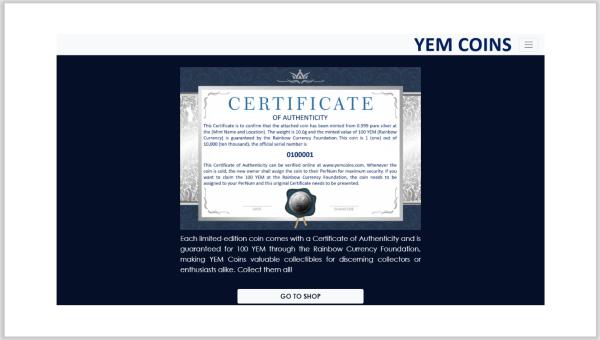 "Each limited-edition coin comes with a Certificate of Authenticity and is guaranteed for 100 YEM through the Rainbow Currency Foundation, making YEM Coins valuable collectibles for discerning collectors or enthusiasts alike. Collect them all!"
Note: It is important to keep these Certificates of Authenticity with your coins and to produce them when selling a coin or having a coin valued.
On these certificates you will see they share some important details:
The process if you wish to transfer your coins to someone else.

If you wish to exchange it for YEM instead of the coin; obviously, you would have to forego your coin if you chose to do that.

Each coin is specifically numbered (as mentioned above) – each coin numbered will begin 010001; this will be the very first number of the first coin ordered.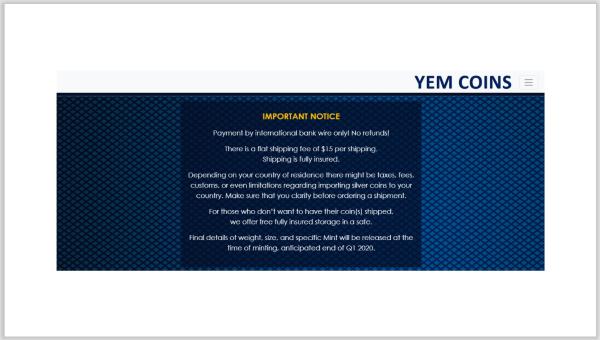 Here is an important notice that everyone should understand:
"Payment by international bank wire only! No refunds!
(Very important to think carefully before we place any orders.)
There is a flat shipping fee of $15 per shipping.
(Do be aware, that if we book the 4 coins for all 4 (2020) quarters, that will mean 4 separate shipping orders, so a shipping charge of US$60.00 total - $15x4 coins released each quarter.)
Shipping is fully insured.
Depending on your country of residence, there might be taxes, fees, customs, or even limitations regarding the importing of coins (silver or whatever) to your country. Make sure that you clarify before ordering a shipment.
For those who don't want to have their coin(s) shipped, we offer free fully insured storage in a safe.
(This means if anyone has challenges with your countries importing coins, then you have this fantastic option to store your coins indefinitely, (no time limits) in this free fully insured company safe. Just send a message when you want to have your coins shipped; more about this on the YEMCoins website at a later time.)
Final details of weight, size, and specific Mint will be released at the time of minting, anticipated end of Q1 2020."
Cate stresses here, that if we are interested in pre-ordering and purchasing coins, not to delay, because once the coins are sold out, then that's it, no more coins!
YEMCoins also make great gifts for family, friends, collectors you might know, and more!
So, the sooner the better, and remember, that the number of the order in which a coin is minted is written on the Certificate of Authenticity. As Cate mentioned above, the number of when a coin is minted can be very important to a collector (it has nothing to do with the value of YEM or silver); so too, a collector could be interested in a particular number that has some significance, for whatever reason, to them personally, so the order of numbering is an important detail about collectibles.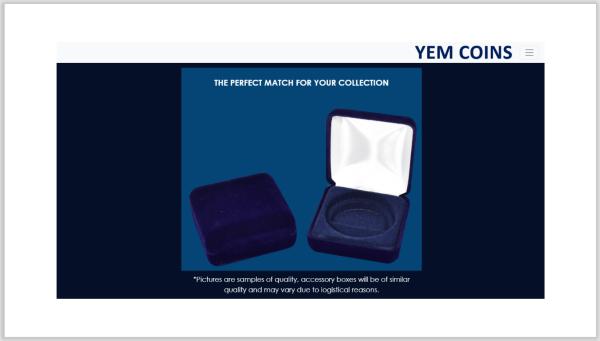 To compliment your beautiful silver collectible coin, you can purchase a special collector's box – check the image to see the exquisite blue velvet presentation single-coin box;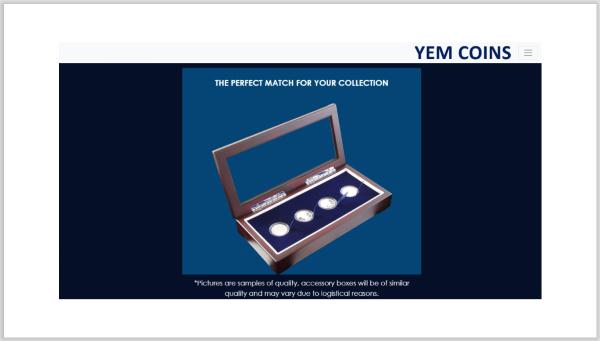 …or to house all 4 coins as a full set, there is another very nice box that will hold all 4 coins together with a see-through display lid so you can see your beautiful coin set in the one place.
Do be aware that these images are of sample boxes only, that the boxes may vary slightly in design for logistical reasons depending on the supplier, but rest assured, that the single-coin box will be of a blue velvet material; the 4-coin set box will have a clear display lid, but most importantly, all boxes will always be of a very high-quality standard.
As Cate mentioned earlier, each coin will be encapsulated in a special clear plastic covering; it is very important to keep your coin in the plastic covering to protect it from dust or damage such as scratches or marks from soiled hands – imperfections on a coin could devalue that coin; so better to be safe, than sorry, and keep your coins in the plastic sleeve coverings at all times – the coverings are completely clear, and will allow us to see our coins as clearly as if viewed without the coverings.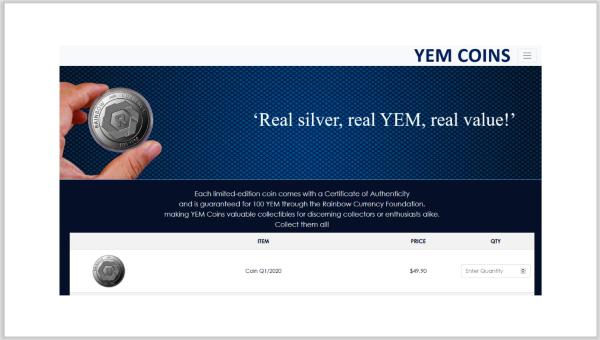 As you see in the image, each coin has 'Real silver, real YEM, real value!'
(It is very important to remember that you must pay for your coin(s)s in fiat currency via bank wire when you pre-order, so be aware of what you do.)
As you see in the image, the order form is very simple and straight forward:
In the right-hand box under Qty (

Q

uantity), put in the number of coins you want to order for whichever

coin design

– you can type in the number or use the arrows.

You will see where you can order the different

coins

, so you can choose

the coin designs

you want.

Or, if you want to choose a bundle of 4 representing all 4

coins

for 2020, then you can

enter your quantity in

that box.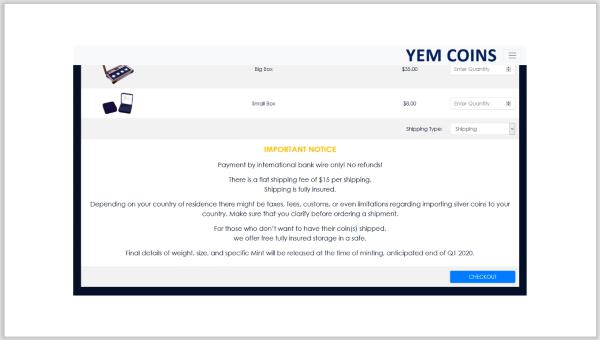 And you can choose either of the accessory boxes – a big box to hold a set of all 4, or a small box for a single coin.

You can choose your shipping type in the last box – you will be charged a flat US15.00 rate depending on whether you are ordering for 1 coin or a bundle; also here, by clicking the arrows, you will see where you tick for shipping or tick for storage (of course, if you tick for storage (which is free), you won't be charged the shipping rate.
Introductory rates:
Each single coin costs: US$49.90

the bundle of 4

coins

: US$199.00

the big box to hold 4 coins: US$35.00

the small single-coin box: US$8.00
Please note; if you ship a coin with a small box (or the bundle of 4 coins with the big box) together, then the box will be shipped together with your coin(s) and no extra shipping is charged for the box.
As described above, for those who want to take advantage of the free fully insured storage, you will simply choose STORAGE as your preferred shipping type; you will not be charged any shipping costs at all since they are stored in our company safe and not shipped to you.
When you have completed your orders, you will click the checkout button and if shipping (not if storage), fill out the simple Shipping Info form with your personal details for shipping your coins to you.
BEFORE YOU CONFIRM:
Please note each coin is specifically numbered according to the order,all payments must have a proof of payment uploaded under MY ORDERSwithin 72 hours of the order placement or it will be automatically deletedand a restocking fee of 25 YEM will be charged to your account.If your unpaid order is deleted, you may place a new order,however understand the certificate number will be different.
Please note:
As a

ll payments must have proof of payment uploaded under MY ORDERS within 72 hours of the order placement or it will be automatically deleted

, y

ou need to upload ascreenshot of your bank wire transfer receipt and send it to us

and

we will keep an eye out for

your payment so we can match it to your order

;

the payment

doesn't have to be actually received by us within 72 hours,

however

you need to confirm that you have sent the payment within the first 72 hours of ordering

by uploading your proof of payment

. So if you order on Friday night, you need to get to the bank on Monday to

send the bank wire(or send online)

and send a

copy

to us of your bank wire transfer receipt.

If your order is deleted,

a

R

estocking

F

ee of 25 YEM will be charged to your account (this is to cover admin costs for time

/

extra wor

k, and note, it is regular YEM not free YEM that will be deducted for the Restocking Fee

). So, before you order, be sure to know that you can make your payments.
BEFORE YOU CONFIRM YOUR ORDER

,

if

you decide you want to change your order, there is an

EDIT ORDER

button at the bottom of this form where you can make any changes to your order before confirming; it will bring you back to the main shop page

, resetting your order,

and then you can make whatever adjustments. This is a good way to see what costs you are up for. When you are ready, you can confirm your order at the bottom of the page

,(

after entering your shipping details

, if SHIPPING is chosen)

.

Payment details will be shown once you confirm your order form.

Payment is by international bank wire only! No refunds

!

(

T

hink carefully and wisely before making a decision

, and note there are several currency/location options for bank wires depending on your location.

)

Shipping is fully insured.
Finally, some great news: YEMCoins is part of the WeShareSuccess (WSS) Affiliate program and so there are commissions and bonuses!
The YEMCoins Affiliate Campaign is available on the WSS website where you can see the details. YEMCoins affiliate commissions are paid in USD and distributed once successful payments have been confirmed received.
The total WSS affiliate commission: 10%
Passive Commission: 2.5%
Active Commission: 2.5%
Passive Family Bonus: 5 x 0.25%
Active Family Bonus: 5 x 0.25%
Personal Success Pool: 1%
Global Success Pool: 1%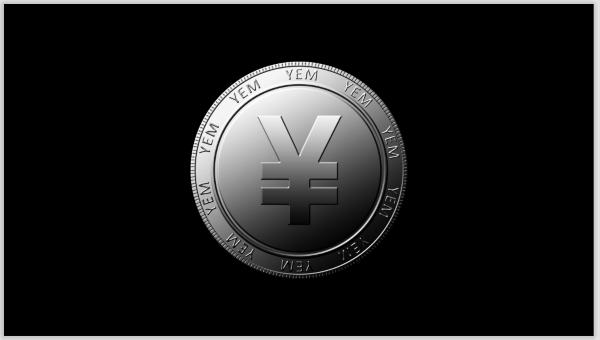 Cate is super excited and she hopes that we are too, and this is another fantastic way to say Welcome to the Golden 20's!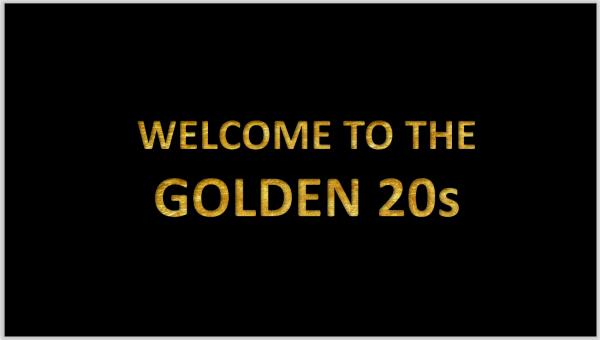 The YemCoin website: https://yemcoins.com
Cate thanks everyone for joining her today, wishing everyone to have a great rest of their day/night, and she will see you all again next time…WAAAZZZUUUBBB and all the best to everyone.
With your success in mind,
Cate Kozikowski and
Your WAZZUB Support Team
***
Additional Info from Support:
Support Reminders:
- In the TwnklShop Wishlist - remember only 1 vote per item per member ("yem" does NOT count as a vote); no promos with votes (you can do in your signature only), and only 3 suggested items at once (doesn't include items already listed). If you made mistakes in past, clean up your old mess before Admin finds it and other consequences happen (i.e. ban).
- Also note, making one word "yes" posts anywhere outside the Wishlist is not allowed and may cause other consequences (i.e. ban and possibly other legal consequences if done for fraud).
Need help? Use the handy SUPPORT hexagon in the SafeZone.
For all Unicorn Network Webinar info:
Log in to read recaps and register for webinars here: https://www.safe.zone (WEBINARS hexagon)
For all Rainbow Currency Webinar info:
Read recaps and register for webinars here:
https://www.rainbowcurrency.com (WEBINAR RECAPS button from menu)
Remember to check out the SafeZone Radio Show too at a NEW TIME!
Airing live every Thursday from 11a.m.-12 p.m. USA Pacific Time. Listen live and check out past show recordings at: https://www.safe.zone (RADIO SHOWS hexagon)
***
Please note effective March 20, 2019 Unicorn Network is updating its social media policy. Member updates will be posted in WazzUb.com under the NEWS area, please check there for member updates. External social media pages and groups will be closing step by step. We will post further updates as available. Thank you.
Unicorn Network Third Party Social Media Disclaimer;
The Unicorn Network uses third party websites and applications for marketing, and will often ask members to voluntarily interact with these services in order to increase reach of our postings. However, unless specifically stated, the Unicorn Network does not vouch for the safety or security of these services, and the member is advised that they use these services with the understanding that any issues which may arise from their usage are not the responsibility of the Unicorn Network.
***
** Reminder for all members: ** We have a strict anti-spam policy. Please be professional when sharing links for any of our offers. It has been noticed that some members have been posting their links on other people and group's Facebook pages. ** This is spamming!!! ** You should not post your links on anybody else's pages or in groups unless it is a page or group specifically set up for sharing business opportunities. You should not post your links on the timeline of any other person in any Social site unless they have given you permission to do so. Please be respectful and professional. Thank You.
***
Member Invitation guidelines
***Dear Members,
Our Rainbow Currency is a very exciting opportunity for all members and for the future of commerce and financial transactions.
We know everyone is super excited and very eager and innovative in promoting our Rainbow Currency and this once-in-a-lifetime occurrence.
As always we want to be mindful of the reputation of the company and of course yourself when promoting. A few things to be mindful of:
A. Whenever translating any information, brand names must be in English. Rainbow Currency, Twnkl, Glitter, Rainbow, SafeZone, etc., must be in English.
B. Always give accurate information using company pages as a guideline for information. Don't mislead by making wild claims or by changing the meaning of anything. If you are not sure what something means, please clarify.
C. Be sure to comply with local and International anti-spam regulations regarding emails. If using mailings you should be sure that those you are sending emails to are opted-in to receive emails. If you are emailing friends/family be sure to respect their wishes if they ask you not to send them offers.
D. Never use our Mailaxy for any marketing mailings. It is intended to be used for personal use only. Accounts may be closed if we get blacklisted due to members using Mailaxy for marketing and marked as spam.
E. In Social Media such as Facebook, Twitter, etc., always follow their terms of use.
*Never post your links or promotions on the profile page of any other member. If you post on your own profile those who follow you will see it if they follow your posts.
*Never reply to someone else's post or comment with links or promotions.
*If you belong to groups that allow you to post marketing, and there are many, be sure to follow their rules and don't flood them with constant posts. Watch to see what others do as a group. If there are several hundreds or thousands of active people in that group and there is only one person posting the same thing every 5 minutes or every hour don't do the same thing just because that one person does it. Do what is customary for that group.
F. Don't constantly tag random people on your posts. That function is meant to tag a person who may be in a picture, or tag someone that needs to take attention to that post because it is relevant to them.
G. Don't add people to groups without their permission. This happens to me all the time and it is very annoying. You can send invitations and that gives the person the option to join, ignore, or simply delete your request.
H. Many members have posted marketing material that can be used and shared, graphics and videos that can be shared, and ideas on better marketing practices. Always be mindful to personalize things that you use and be sure to keep information accurate. If you see something that you like that has not been given to share or use, always contact the owner of that material and ask their permission before doing anything with it.
I. If you create your own Pages, Groups, Blogs, etc., be sure you comply with the terms of use of the host. Be sure you comply with our Affiliate Guidelines for Social Media and Internet Activity. You can view them here:
https://drive.google.com/open?id=1Vf4BCQNWKuzCCcaGbF4uWxKe2l0aQfbh
End***
***
Because our websites are hosted on the worldwide web, access may be available in other countries. We are happy to make the content, software, products, and/or services available to people in any country where legal to do so. And while we are not currently aware of any country that bans information of this type, nor specifically the information we provide, we make no representation that materials on the websites are appropriate or legal for use in any locations outside the United States. The laws regarding use of content, software, products, and/or services via the Internet may vary in different countries. If you have access to our websites from a location outside the United States of America, you and you alone are responsible for compliance with all applicable laws of your jurisdiction. Accessing the websites is prohibited from any country where the contents are deemed illegal, or where they are contrary to regulations.
***
Earnings Disclaimer: Every effort has been made to accurately represent our project. Any examples of results are not to be interpreted as a promise or guarantee of earnings. Your level of success in attaining the results claimed on our website depends on the time you devote to the project, on your knowledge and on various marketing skills. Since these factors differ according to individuals, we cannot guarantee any success or specific result. Nor are we responsible for any of your actions. Materials found on our website may contain information that includes or is based upon forward-looking statements. Forward-looking statements give our expectations or forecasts of future events. You can identify these statements by the fact that they do not relate strictly to historical or current facts. They use words such as "anticipate," "estimate," "expect," "project," "intend," "plan," "believe," and other words and terms of similar meaning in connection with a description of potential results or earnings.
Copyright © 2011-2020 United American Capital Corporation, Unicorn Network, Inc., SafeZone, Inc.
All rights reserved.