This webinar is property of United American Capital Corporation, Unicorn Network, Inc., SafeZone, Inc., and may not be recorded, and then distributed to the public. Any transcriptions/translations provided live by the "Power of WE" are not official. Please wait for the official English recap and translations for the complete details presented during any webinar.
Disclaimer: You are always personally responsible for your own actions; nothing contained in this or any webinar is to be constituted as advice for any reason. Do your own due diligence and speak with your own experts before making any decisions, such as those relating to health, finances, taxes, and business, to name a few. Decisions to buy digital Fractional Owner Rights (F.O.R.) need always to be based on the information found on the website only and none of the information shared in any webinar is legally binding to the Company, only content directly on the TwnklEstate website is legally binding.
Topics to be discussed:
1. Cashback Marketing (CBM) Updates
2. International Vacation Club (IVC) updates
3. Fresh Spices offer updates
4. Solario updates
5. Updates from Dan's recent travels in Africa and the Middle East
6. Holiday-related updates
7. Merger update
8. Rainbow Currency (YEM) related updates
9. 2020 Kick-off Webinar
10. Biggest Talent contest, Season 5
11. TwnklSoccer updates
Highlights from the webinar held on Dec 19, 2019, presented by Unicorn Network's, CEO, CateKozikowski.
Cate welcomes everyone and thanks them for attending the webinar, also, she passes on Dan's and the other Founders' greetings, and thanks them on behalf of all of us for their extraordinary work and the many successes this year.
Cate has several exciting things to share with us today:
1. Cashback Marketing (CBM) updates:
As previously stated, t

he

business

model

is changing at CBM

; focus now, only on businesses.

All CBM accounts are closing and being refunded with additional on top –

As with any Unicorn Network co

mpany

, they

always tr

y

to go above and beyond with

benefiting

their members –

following

their overriding motto, we care, we share!

The CBM updates have now gone live, so for those members who have participated in the CBM program (either

with

CBMT or CBMD), please login to

the CBM website

to select your compensation option and to complete closure of your account.

There are 2 options on offer: YEM or TEC; they cannot be split, you must choose one only, YEM or TEC, not both.

YEM: Over and above the YEM cost of your individual marketing units, you will receive an additional 50% bonus

for a total of 4500 YEM per Marketing Unit

.

TEC: this option

is

a value of over

US

$2,000

per Marketing Unit, for a total of 3 TEC per Marketing Unit

.

Visit the CBM website for all information on this.

www.cashbackmarketing.online

Any issues, please contact SafeZone Support –

www.safe.zone
2. The International Vacation Club (IVC) updates:
The IVC includes a monthly membership that obviously needs to be paid on a monthly basis; some members have forgotten to make these payments, so an automated payment function has been set up for those paying with YEM.

For anyone who has missed paying their monthly payment, this has now been done for you with the automated payment function

, so you did not miss out on anything due to the late payment

.

A little on/off toggle

switch

has been put in place in the IVC website (check

www.ivc.travel

under Membership), which you can click to 'off' if you choose not to have automated payments made for you

(when paying with YEM)

, but then you will have to remember to maintain your own monthly payments.

Please be aware: if you miss paying your monthly payments and you have a

ny

vacation reservations, you risk losing your reservations.

You can always change your level and category status to go up

or down

, but if you already have an existing reservation,

you risk losing it, if you go down and are no longer qualified for that reservation

,

so be aware of that; and going up does not mean you get more tickets than you already reserved on an existing reservation

.

Any changes made do not qualify you for any new or additional benefits on previously reserved vacations, you either remain qualified and keep the reservation or you don't qualify any longer and the reservation would be canceled and refunded. So do be aware of that criteria if you decide to change your membership at IVC.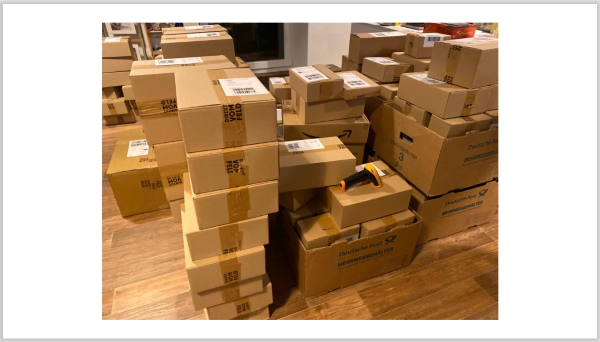 3. Cate shared an image of the boxes of fresh spices about to be shipped off to our lucky recipients of the Direktvom Feld" (in English, Directly from the Fields), who took part in this very special Fresh Spices offer. It has been confirmed that these orders were shipped out earlier on December 19, German time zone.
For those who wish to share an unboxing of their Fresh Spices, you can share your photos, videos, and reviews for some extra rewards at WazzUb (linked below). Please see the topic in WazzUb for more details.
In English here:
https://world.wazzub.com/viewtopic.php?id=3332
And in German here:
https://de.wazzub.com/viewtopic.php?id=385
Support Note: If you did not receive the spices in time for Christmas it will be arriving shortly, check your email for updates when the order was shipped, as unexpected shipping delays can happen during the holiday season.
4. SOLARIO:
Cate tells us that Unicorn Network is very proud to have found 2 strategic partners to join us in SOLARIO; these are to cover the 2 countries of Jordan and Saudi Arabia, and that they are also talking with other potential partners for strategic partnerships with SOLARIO in other countries as well.
Cate explains further – for those people who have also expressed interest in becoming strategic partners, that as soon as possible, there will be some specific requirements posted on the SOLARIO website, so to keep an eye out for that information.
5. Cate now shares some other very exciting news with updates about Dan's travels and meetings recently in Uganda (Africa) and Dubai (UAE).
UGANDA (all really amazing):
We are in the process of finalizing the deal for the property that we are purchasing in Uganda.Also, we are registering our first company in Uganda; and we have already picked out our office space in Kampala.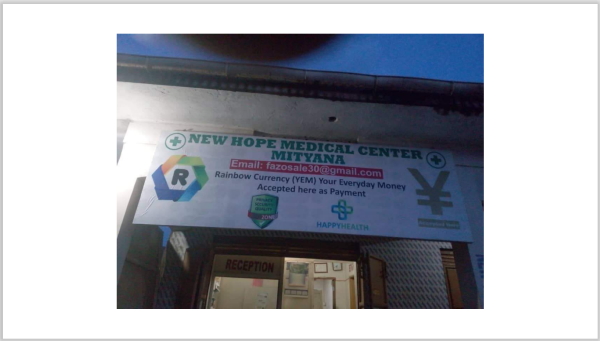 And one other piece of very exciting news in Uganda – the Company is proud to announce the first medical center in Uganda that is accepting YEM as their form of payment; one more example demonstrating how Rainbow Currency (YEM) really is Your Everyday Money!
Cate expresses hers and everyone else's pride and thanks to the Ugandan members who have been so fantastic and proactive as Unicorn Network members spreading the word. Cate also praises and thanks the other teams around the world who are also working hard to promote our Unicorn Network.
DUBAI:
First, Cate gives some important facts about Dubai:
Most populace city in the United Arab Emirates (UAE).

The capital of the UAE is Dubai, which is located in the Eastern part of the Arabia peninsula on the coast of the Gulf of Persia.

Dubai is a leading global city and the business hub of Western Asia.

Also, a major global transport hub for passengers and cargo.

Oil revenue has helped to accelerate the development of the city, which was already a major mercantile hub.

Today though, less than 5% of the city's revenue comes from oil; it's also been a center of international trade since the early 20th Century; Dubai's economy relies on revenues from trade, tourism, aviation, financial services and REAL ESTATE.
Cate showed a video with great visuals to showcase the wonders and amazing achievements of Dubai.
Cate posed an interesting question:
So, why am I talking about Dubai?
She then shared with us some very, very exciting updates with our TwnklEstate and Dubai, but first, what TwnklEstate has achieved in the past 15 months:
Over the last 15 months, Twnklestate has listed properties in 5 different countries.

Already in that timeframe, TwnklEstate has listed over 130 properties.

Total value of all these properties is approximately US$75 million.
Listing so many valuable properties in such a short time, is something we can all feel very proud and pleased about!
Cate then announced a very special partnership: this partnership is between 2 major companies, but actually, 4 companies in total are involved.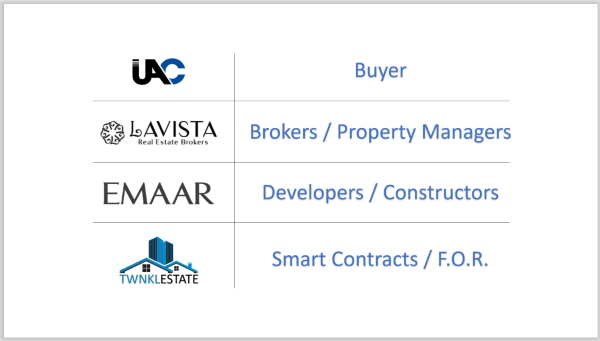 Included in this very special partnership are:
United American Capital (UAC), Unicorn Network's holding company (Buyer)

LAVISTA (Brokers / Property Managers) – Cate proudly welcome

d

Mohammed Al Kawa

the

Managing Director of Lavista, who

was in attendance during the webinar

.

EMAAR (Developers / Constructors)

TwnklEstate (Smart Contracts / F.O.R.)
Do understand, that UAC is the Buyer of these properties, some of which, are going to be listed starting December 19/20.
Lavista is the Broker and Property Manager for the selling of these properties, so the real estate deals are between UAC and Lavista.
Emaar, who do amazing work, is well known as a global leader in property development.Emaar is the Designer/Developer; they are the ones creating these amazing properties that Cate will talk more about shortly.
TwnklEstate, as we all know, handlesthe Smart Contracts for the properties, and also handlesthe Fractional Owner Rights (F.O.R.) on these properties.
This is a very special deal, and just an introductory offer, with many more great deals highly likely to happen in the future with Lavista.
Cate now shares this WOW bit of information: As mentioned above, TwnklEstate has listed over 130 properties in 15 MONTHS, which is amazing. We will be almostdoubling that number over a matter of HOURS!
As we saw in the previous video, Dubai is in a growth stage with their development; now, this is very exciting because it can influence how they develop their properties. With this one area in particular, they have made a city within a city, a master-planned community. Cate showeda video to highlight this concept of building a city within a city.
Cate shared another video that gave an example of just how spectacular these properties really are. But, what is really exciting, is that we have a wide range of properties in this master-planned community, as well, we will be listing even more properties from all over this region very soon. Cate will explain more about this in just a moment.
Depending on the location of the apartments, Dubai Creek Harbour offers exciting amenities as you saw in the video, such as marina access (for those with yachts or boats), shopping malls,restaurants, tree-lined boulevards for pedestrians to stroll along, and many other incredible amenities including sporting facilities, swimming, all witha nature preserve close by.
Please be aware, that some of the properties to be listed have been created and built already; and some are under construction – it will be noted on the different properties listed on TwnklEstate what the situation is for that particular property.
Cate explainedthat starting December 19/20, USA Pacific timeand going into Monday (December 23), TwnklEstate will be listing properties valued in total over US$100 millionfrom this master-planned community in Dubai called, Dubai Creek Harbour.
Do be aware, it will take a bit of time to get all these properties listed online, so we need to be patient, and always check WazzUb for updates, announcements are always posted before properties are listed.
Cate concluded this exciting update by opening up the chat so that the webinar attendees could share their feedback about the new Dubai properties coming to TwnklEstate….obviously, everyone expressed huge excitement about what Cate shared during the webinar.
Support Note: As of this recap, it actually took many more hours to get all the properties listed, in total 126 properties were listed on TwnklEstate from Dec 20-24 with incredible demand where each property listed was closed in a matter of seconds even when limited F.O.R. was available per member, you can see the updates shared on the announcement post here:
https://world.wazzub.com/viewtopic.php?id=3328
Rest assured there are many more fantastic properties to be listed in 2020, starting again on Monday, January 6, 2020.
6. Holiday-related updates:
Cate reminds us that we are about to enjoy the holiday season, which means, our CompanyTeams will be taking time off to enjoy festivities with their families, so from Saturday, December 21, the teams will be on holiday through January 5. Generally speaking, our offices will be closed so that our very hard-working team members can have time out to be with their families and enjoy holiday activities.
There will be limited support during this period (December 21 through January 5), so NO new properties will be listed on TwnklEstate, and NO new products to be listed on TwnklShop during this time.
However, starting back up on January 6, we will be listing about US$10 million value worth of properties each day on TwnklEstate. Now, do understand, some days it may be a little bit less than US$10 million, and some days it could be a little bit more. This level of property listings will continue every day for about 3 weeks throughout January (Monday-Saturday). So keep an eye on Announcements posted in WazzUb for new listings when available.
Holiday Games:
During this holiday break (December 21 – January 5), we will have holiday games as we did in a similar fashion last year. But, it will be a little bit different with the uploading of screen shots for the prizes – there will be 3 prizes for the top 3 scores in these holiday games; 10,000 YEM, 5,000 YEM and 2,500 YEM. And then, on top of that, 2 random winners will be picked who will win 1,000 YEM each. (Remember all prizes will be in free YEM.)
The Holiday Game is live now, you can see the HOLIDAY GAME hexagon in your SafeZone dashboard.
To qualify for a chance to win a prize, what you will need to do is to upload your screenshots, with your top scores to the very special area in WazzUb(linked below).You can upload a MAXIMUM of 2 screenshots; of course, from different games that you play, meaning you will need to play the game multiple times, not just one time, to upload 2 screenshots. Make sure you keep a track of your high scores and then upload them on the special area in WazzUb when you have your 2 top scores that you want to submit for the contest.
Submit your screenshots here:
https://world.wazzub.com/viewtopic.php?id=3345
Pro Tip: Use the public sharing option to upload your screenshots from SafeTransfer for maximum privacy.
7. Merger update:
Rest assured everything is still happening, nothing has changed about the Merger, we are just waiting for updates from authorities, lawyers, CPAs, and all the experts to finish their work and the public announcement to be made. Just be aware, everything is in process, we just need to have a little more patience.
8. Rainbow Currency (YEM) related updates:
Please note, due to the increase in the value of YEM, there will be Free YEM updates happening in 2020 (adjusting to 50 Free YEM for Welcome Bonus and Proof of Activity (PoA) rewards adjusted to 0.05 YEM. Other rewards may be adjusted as needed (such as weekly prize from the SafeZone Radio Show, which is adjusted to 50 YEM minimum).
9. 2020 Kick-off Webinar:
Please take note: on January 8 at 11am USA Pacific Time, we will be having our "2020 Kick-off" Webinar, so keep your eyes out to register for that (it is available to register now, as of this recap posting, see link below). There will many exciting things to share on this kick-off Webinar.
https://world.wazzub.com/viewtopic.php?id=3364
10. Biggest Talent contest, Season 5:
One of the exciting topics to be shared on the 2020 Kick-off Webinar (January 8), will include information about our global talent contest Biggest Talent, which will be back for it's 5th Season in 2020. So, for people all over the world who have a special talent, whether it be for singing or playing music, then they can enter the Season 5 Biggest Talent contest to become the next Biggest Talent! So, make sure to attend January 8th's 2020 Kick-off Webinar to hear more about that.
Cate then shared some very exciting news about our current Season 4 Biggest Talent Winner, Micaela Abreu of Portugal. As part of her prize, Micaela has recorded a truly beautiful new song. This song was originally composed for a Disney movie by a US song-writer team, however, Disney picked a different song for their movie, which was fantastic for us because we were able to get the song and it is so perfect for Micaela, who really does have the voice of an angel and is such a beautiful girl with a wonderful talent!
Cate proudly announced the world premiere of Micaela singing this song mentioned above, that she won as part of her prize for winning the Biggest Talent contest (2019).
Micaela Abreu "Angels Sing"
https://www.youtube.com/watch?v=SKMR5jjq98A
"Oh wow, the perfect song for Micaela, the voice of an angel;" Cate is delighted she was able to share this premiere public release of Micaela's song with us!
11. TwnklSoccer updates:
Right now the games are on a break, with the next games commencing in February, 2020 – these games will of course, be up on the TwnklSoccer website before they are due to be played, and as usual, we will announce that in WazzUb, both in our general WazzUb announcements and the TwnklSoccer (WazzUb) section, so keep your eyes open for those announcements when they happen, probably around mid to end of January.
Cate wraps up this general webinar, by reminding us to register for the "2020 Kick-off" Webinar on January 8 to find out about even more great things that will be happening in the New Year and onwards for the year 2020 – for sure, many amazing things are on the way!
She wishes everyone and your families and friends a very special holiday season - Merry Christmas, Happy Hanukkah, Happy New Year, and Happiness to all celebrating around the world at this time of the year.
She thanks all of us so much for being part of the Power of We, and that together, it is WE, that makes everything happen.Cate hopes we have a great rest of the week and she will see us all next time, "WAAAZZZUUUBBB!!!"
With your success in mind,
Cate Kozikowski and
Your WAZZUB Support Team
***
Additional Info from Support:
Support Reminders:
- In the TwnklShopWishlist - remember only 1 vote per item per member ("yem" does NOT count as a vote); no promos with votes (you can do in your signature only), and only 3 suggested items at once (doesn't include items already listed). If you made mistakes in past, clean up your old mess before Admin finds it and other consequences happen (i.e. ban).
- Also note, making one word "yes" posts anywhere outside the Wishlistis not allowed and may cause other consequences (i.e. ban and possibly other legal consequences if done for fraud).
Need help? Use the handy SUPPORT hexagon in the SafeZone.
For all Unicorn Network Webinar info:
Log in to read recaps and register for webinars here: https://www.safe.zone (WEBINARS hexagon)
For all Rainbow Currency Webinar info:
Read recaps and register for webinars here:
https://www.rainbowcurrency.com (WEBINAR RECAPS button from menu)
Remember to check out the SafeZoneRadio Show too at a NEW TIME!
Airing live every Thursday from 11a.m.-12 p.m. USA Pacific Time. Listen live and check out past show recordings at:https://www.safe.zone (RADIO SHOWS hexagon)
***
Please note effective March 20, 2019 Unicorn Network is updating its social media policy. Member updates will be posted in WazzUb.com under the NEWS area, please check there for member updates. External social media pages and groups will be closing step by step. We will post further updates as available. Thank you.
Unicorn Network Third Party Social Media Disclaimer;
The Unicorn Network uses third party websites and applications for marketing, and will often ask members to voluntarily interact with these services in order to increase reach of our postings. However, unless specifically stated, the Unicorn Network does not vouch for the safety or security of these services, and the member is advised that they use these services with the understanding that any issues which may arise from their usage are not the responsibility of the Unicorn Network.
***
** Reminder for all members: ** We have a strict anti-spam policy. Please be professional when sharing links for any of our offers. It has been noticed that some members have been posting their links on other people and group's Facebook pages. ** This is spamming!!! ** You should not post your links on anybody else's pages or in groups unless it is a page or group specifically set up for sharing business opportunities. You should not post your links on the timeline of any other person in any Social site unless they have given you permission to do so. Please be respectful and professional. Thank You.
***
Member Invitation guidelines
***Dear Members,
Our Rainbow Currency is a very exciting opportunity for all members and for the future of commerce and financial transactions.
We know everyone is super excited and very eager and innovative in promoting our Rainbow Currency and this once-in-a-lifetime occurrence.
As always we want to be mindful of the reputation of the company and of course yourself when promoting. A few things to be mindful of:
A. Whenever translating any information, brand names must be in English. Rainbow Currency, Twnkl, Glitter, Rainbow, SafeZone, etc., must be in English.
B. Always give accurate information using company pages as a guideline for information. Don't mislead by making wild claims or by changing the meaning of anything. If you are not sure what something means, please clarify.
C. Be sure to comply with local and International anti-spam regulations regarding emails. If using mailings you should be sure that those you are sending emails to are opted-in to receive emails. If you are emailing friends/family be sure to respect their wishes if they ask you not to send them offers.
D. Never use our Mailaxy for any marketing mailings. It is intended to be used for personal use only. Accounts may be closed if we get blacklisted due to members using Mailaxy for marketing and marked as spam.
E. In Social Media such as Facebook, Twitter, etc., always follow their terms of use.
*Never post your links or promotions on the profile page of any other member. If you post on your own profile those who follow you will see it if they follow your posts.
*Never reply to someone else's post or comment with links or promotions.
*If you belong to groups that allow you to post marketing, and there are many, be sure to follow their rules and don't flood them with constant posts. Watch to see what others do as a group. If there are several hundreds or thousands of active people in that group and there is only one person posting the same thing every 5 minutes or every hour don't do the same thing just because that one person does it. Do what is customary for that group.
F. Don't constantly tag random people on your posts. That function is meant to tag a person who may be in a picture, or tag someone that needs to take attention to that post because it is relevant to them.
G. Don't add people to groups without their permission. This happens to me all the time and it is very annoying. You can send invitations and that gives the person the option to join, ignore, or simply delete your request.
H. Many members have posted marketing material that can be used and shared, graphics and videos that can be shared, and ideas on better marketing practices. Always be mindful to personalize things that you use and be sure to keep information accurate. If you see something that you like that has not been given to share or use, always contact the owner of that material and ask their permission before doing anything with it.
I. If you create your own Pages, Groups, Blogs, etc., be sure you comply with the terms of use of the host. Be sure you comply with our Affiliate Guidelines for Social Media and Internet Activity. You can view them here:
https://drive.google.com/open?id=1Vf4BCQNWKuzCCcaGbF4uWxKe2l0aQfbh
End***
***
Because our websites are hosted on the worldwide web, access may be available in other countries. We are happy to make the content, software, products, and/or services available to people in any country where legal to do so. And while we are not currently aware of any country that bans information of this type, nor specifically the information we provide, we make no representation that materials on the websites are appropriate or legal for use in any locations outside the United States. The laws regarding use of content, software, products, and/or services via the Internet may vary in different countries. If you have access to our websites from a location outside the United States of America, you and you alone are responsible for compliance with all applicable laws of your jurisdiction. Accessing the websites is prohibited from any country where the contents are deemed illegal, or where they are contrary to regulations.
***
Earnings Disclaimer: Every effort has been made to accurately represent our project. Any examples of results are not to be interpreted as a promise or guarantee of earnings. Your level of success in attaining the results claimed on our website depends on the time you devote to the project, on your knowledge and on various marketing skills. Since these factors differ according to individuals, we cannot guarantee any success or specific result. Nor are we responsible for any of your actions. Materials found on our website may contain information that includes or is based upon forward-looking statements. Forward-looking statements give our expectations or forecasts of future events. You can identify these statements by the fact that they do not relate strictly to historical or current facts. They use words such as "anticipate," "estimate," "expect," "project," "intend," "plan," "believe," and other words and terms of similar meaning in connection with a description of potential results or earnings.
Copyright © 2011-2019 United American Capital Corporation, Unicorn Network, Inc., SafeZone, Inc.
All rights reserved.